Fasteners, Connectors, and Adhesives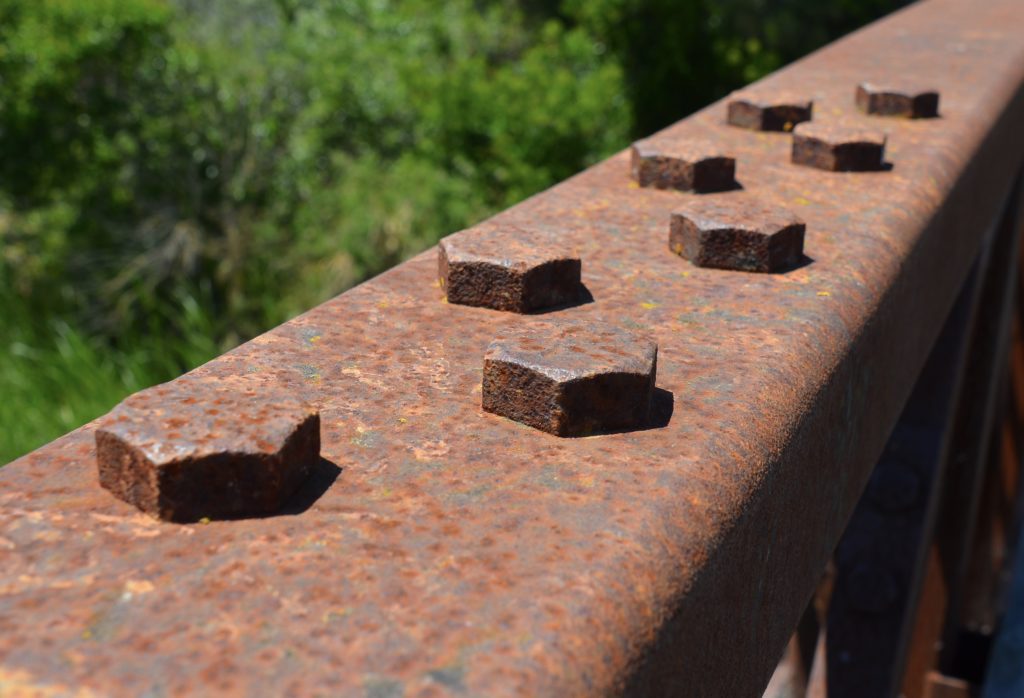 Holding it together
Your home may appear to be a solid, singular structure, but it is actually an assembly of about a million smaller parts. Some of these parts are structural and buried deep under the "skin" of the home. Other parts like doors, light fixtures and appliances are merely attached to the home. What they have in common, and what holds all of these parts together, are fasteners.
Without fasteners your home would just be a large pile of odd material. Here is a generic list of all the parts that go into the average home. Fasteners connect all these parts and hold them together in the shape of a house.
A fastener for every material
There are many different types of materials that go into the average home and each one requires a special kind of fastener. Some fastener examples are screws, nails, staples, bolts, washers, glues, plates, steel connectors and seismic braces. Most fasteners become a permanent part of the structure. As a result they require little or no maintenance. Rough hardware is a generic term for strong metal pieces that connect materials together.
Fasteners can be defined as products and devices used to secure materials to each other on a permanent basis. Of course, parts of the home that may need service or replacement will require removable fasteners, but you get the idea.
Some types of woodworking joints make use of internal reinforcements such as dowels or biscuits. These are also considered fasteners and are integral to a strong joint system.
Nails
Hundreds of thousands of nails may go into constructing an average home today. They are critical. Learning to mass produce steel nails was a major advancement in the evolution of affordable homebuilding. Nails are used for structural framing and trim and are available in various styles and sizes depending on their intended us. They consist of three sections; heads, shanks and points.
Heads – Flat heads are the most common and provide firm holding power. Checkered flat heads help to grip the hammer when struck. Finish heads are needed when the nail must be driven below the surface so they can be concealed with putty or trim.
Shanks – Smooth shanks are the most common nail. Vinyl coated, barbed and screw shanks ensure greater holding power. Fluted and heavy shank nails are best suited for concrete or masonry work.
Points – Diamond shaped points are common for wood framing. Long points can be pushed into the material by hand before being struck with a hammer. Short or blunted points are harder to drive but will help prevent splitting damage to the stock.
Screws
Screws are similar to nails but have threads instead of shanks and heads that accept twisting tools for driving them into place. Self-tapping points are common with sheet metal and deck screws, while most metal roofing screws have common short points and come complete with washers.
Corrosion resistance treatments
For exterior applications, it is best to use fasteners with good corrosion coatings. Below are a few of the options available on the market.
Hot dipped galvanized. This treatment dips nails, bolts, washers etc. into molten zinc for corrosion protection. "Hot dipping" is highly effective and durable but slightly more expensive than the other options. Good for fences, siding etc.
Galvanized. This process rolls hot steel in zinc powder. The powder bonds to the surface providing a rough but durable protective coating. This treatment is less uniform so the corrosion protection is variable. Good for barns, corrals, rough wood outdoor structures.
Electro-galvanized. This process electroplates zinc to the fastener. The treatment leaves a nice smooth surface, but is considered the least effective galvanized coating. Electro-galvanized nails work well with air nailers. This coating is also good for threaded bolts and nuts where tolerances are tight and the metal surfaces must be smooth. Good for roof decks, subfloor sheathing, sidewall sheathing and deck framing.
Corrosion resistant materials
Homes exposed to marine environments or other types of corrosion require special fasteners. Stainless Steel fasteners are good choice for these applications. They are strong, durable and well-suited for structural applications exposed to salt air. See our post to learn more about stainless steel. Aluminum fasteners are corrosion resistant too, but they are not as strong as stainless steel. Use of the wrong fasteners when working with copper can cause the material to deteriorate. The rule is to use copper nails with copper flashings. Selecting the wrong metal fasteners will result in rust staining or premature deterioration of the metals.
Glues and adhesives
Modern homebuilding relies extensively on glues, caulks and adhesives. For instance, combining strong adhesives with nails helps to eliminate subfloor squeaks. Flexible caulks around windows, doors, plumbing and sheet metal help to insure airtight seals. Many types of flooring and other finishes use adhesives or mastic to hold them in place. Epoxy is strong enough to anchor hardware and bolts to concrete. Science has helped develop miraculous glues, caulks and adhesives that allow today's homes to be more comfortable and energy efficient than ever.
SaveSaveSaveSaveSaveSave