Fasteners, Connectors, and Adhesives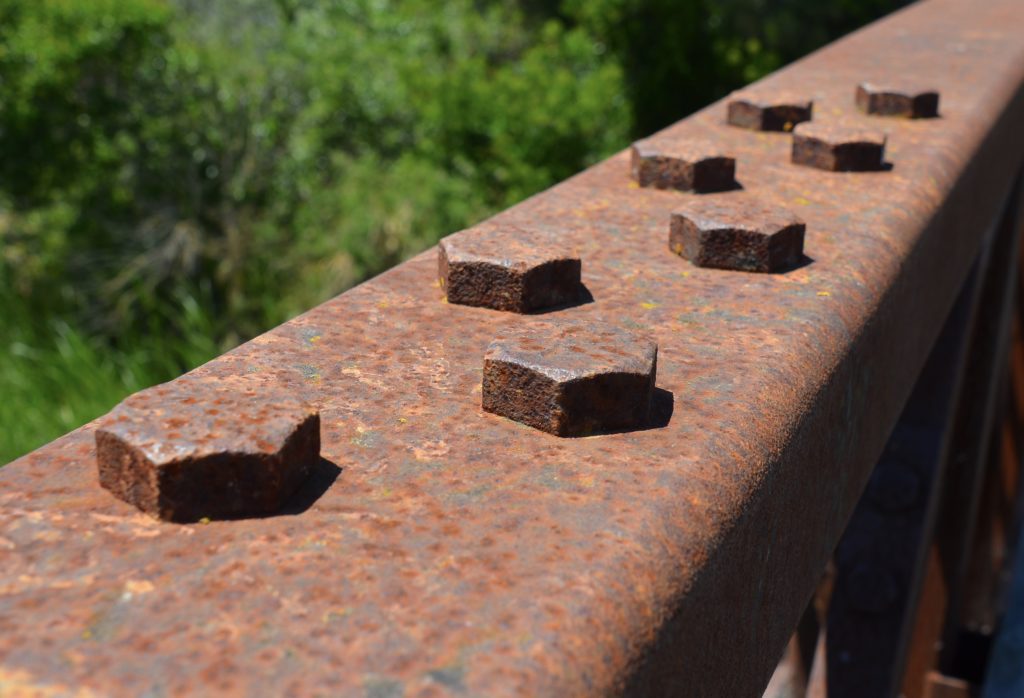 Definition
Fasteners, connectors, adhesives and rough hardware are needed to hold various parts of the structure together. Examples are nails, staples, bolts, washers, glues, plates, steel connectors, seismic braces and hold down hardware. These are built into the structure and are therefore not accessible. Because of this, they also require little to no maintenance.
Rough hardware is used to hold two or more materials together. In the strictest definition a fastener is considered removable so that the components held may be disassembled. For our purposes, fasteners are a broad group of products and devices used to hold and secure materials to each other on a permanent basis.
Some types of woodworking joints make use of separate internal reinforcements, such as dowels or biscuits. These are also considered fasteners integral to the joint system,.
Nails
These are used for framing and trim. Nails are available in various styles and consist of three sections. How these three sections differ will determine which nail is best suited for a particular fastening task.
Heads – flat heads are the most common and provide firm holding power. Checkered flat heads are often used for framing projects and prevent the hammer from sliding off the nail head surface. Countersunk heads have more of a conical shape and are used in applications where the nail is intended to be driven into the material below the surface and then concealed as for sheetrock applications.

Shanks – smooth shanks are the most common all-round, while barbed and screw shanks ensure greater holding power. Fluted shanks are only suited to masonry nails.

Points – diamond points are the most commonly found and have general good functionality. Long points can be driven into the material further, but short points will prevent splitting and damage to the material.
Screws

These are similar to nails in construction but have threads instead of shanks. Fine threaded screws are used for attaching materials to metal, while coarse thread screws are better suited for powerful holding strength in wood and similar materials. Self-tapping points are common with sheet metal and deck screws, while most metal roofing screws have common short points and come complete with washers.
Coatings
For exterior applications, it is best to use fasteners that feature advanced coatings. Below are a few coating options available on the market.
Hot dipped galvanized – these fasteners are dipped in molten zinc. They are considered slightly more expensive than regular fasteners and are highly effective and durable.

Hot galvanized – these construction fasteners go through a heating process before they are rolled in zinc powder or chips which bond to the surface and provide a durable and protective coating. As the coating is inconsistent, these fasteners are not well suited to extensive exposure to the elements.

Electro galvanized – these fasteners go through a process where zinc is electroplated to the fastener. These fasteners are considered to be effective whilst less expensive than other options. These are most often used in pneumatic applications.
Materials
Stainless Steel fasteners are highly resistant to corrosion and are durable and strong too. These are perfect for applications where exposure to salt air or corrosive materials may affect them.
Aluminum fasteners are corrosion resistant also but can be unsuitable as construction fasteners in situations where exceptional strength and holding power is required.
Copper nails and brads are available to be used with copper flashing or roofing applications.
Glues and adhesives
Glues and adhesives are used extensively in homebuilding today. Most subfloor deck sheathing is applied with strong adhesives combined with nails to help eliminate squeaks. Flexible adhesive caulks are used around windows, doors, plumbing and sheet metal. Many types of flooring and tiles use adhesives and mastic to hold them in place. Epoxy is used to secure hardware and bolts to concrete.
SaveSaveSaveSaveSaveSave