Central Vacuum
The Central Vacuum is one of the handiest built-in appliances on the planet. These products are extremely powerful, durable and ultimately convenient for the homeowner. 
The system: motor, filter, piping, hoses and attachments.
Central vacuum systems have a very powerful main motor and an enormous filter unit that is mounted permanently and remotely.
The motor needs regular service, so they are usually placed in the garage where maintenance is easy.
The motor/filter unit is connected to the rest of the house with 1.5" diameter pipe that is built into the structure. The pipes run to connection plates on the interior of the home. Long flexible hoses attach to these connection plates for actual use. Since central vacuums are built into the home, they are a permanent part of the infrastructure just like like plumbing and electrical.
Super convenient
For indoor use, soft, furniture-safe hoses attach to a wall outlet then connect to various attachments. Various length hoses are available to reach everywhere in your home.  Tools and hose attachments can tackle almost any vacuum cleaning job you can imagine.
If storing long hoses is a problem, there is a simple solution.  Models are available that actually suck the hose back into the wall for storage.
In addition to normal hose connections, some makers also offer retractable ceiling hoses for shop or garage use. I have one of these mounted in my garage and love it.
Special floor terminations can also be installed in cabinet toe-kick areas. These provide a slot that can be opened and debris swept into the system. These toe-kick inlets are great for quick sweepings of busy areas like kitchens and bathrooms.
In some homes, central vacuums can even be retrofit into the existing structures by running the piping through the attic or crawl area.
Warning
Central vacs are DRY system vacuums only. Do not use them to suck up water or any other liquids.  Doing so can do permanent damage to the system.
To-Do

Find your appliance's owner's manual and place it in a secure location for future reference. If you have lost the manual or want a second copy, you can usually find them on line.

Maintenance

1x per month: Keep the easily emptied catch basket and filters clean at all times. Run special cleaning cloths through the piping at least once every month to keep the hoses clean and fresh smelling.
1x per year: Inspect the hoses, connector plates and attachments for wear and clean/repair as needed.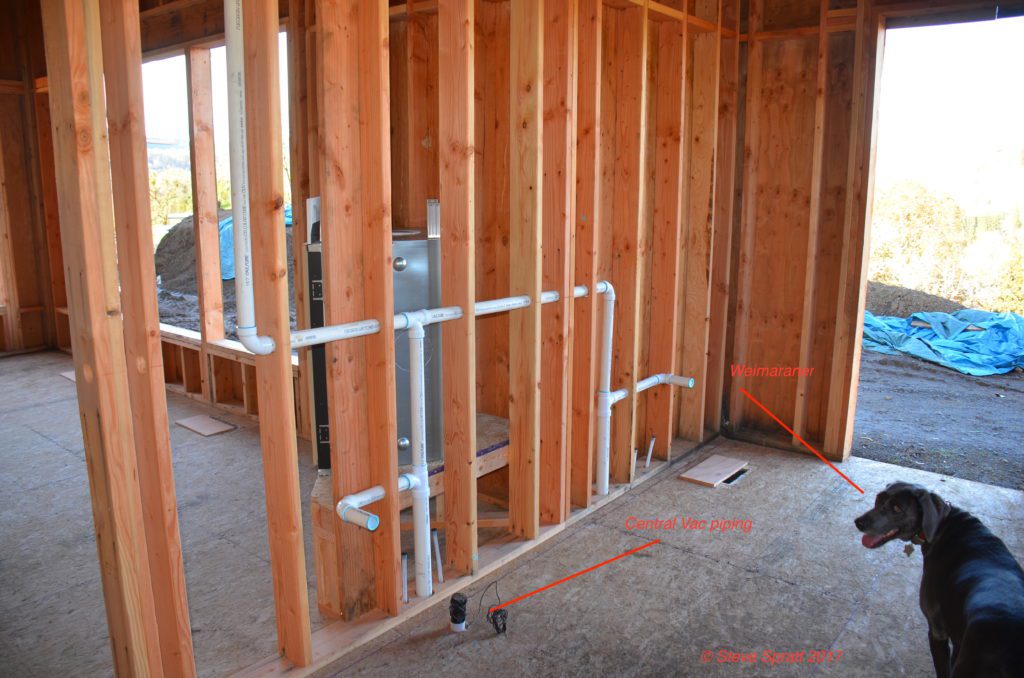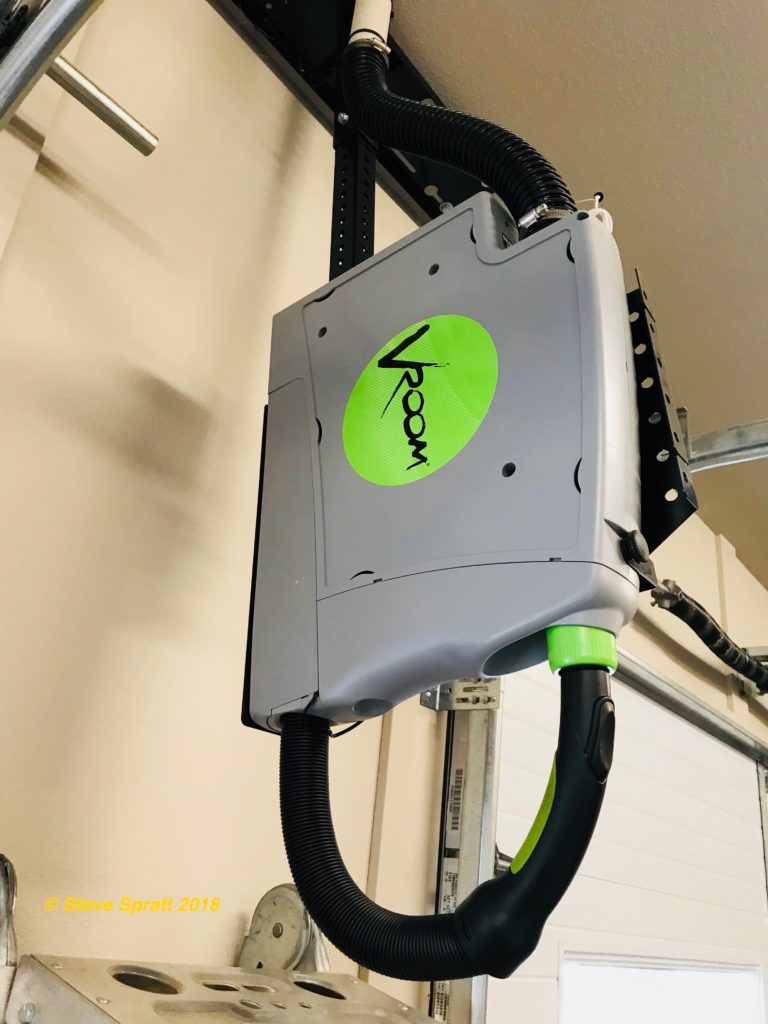 ---
Help me to help you
Thank you for taking time to use this free website. I hope you find the junk-free information here fun and useful? Please send me your comments and feedback. Writing and maintaining this site is a lot of hard work. By sharing these pages with your friends, you help me to continue the effort.  You can easily share these pages to all your favorite social media sites via the shortcut buttons on the sidebar. You can also simply email the page link to your friends. Please share often.
The very best way to help me occurs when you use the embedded links to buy things. Using a link is easy and free, yet it provides a great source of support for this site. The vendors I've chosen to link to have proven to be the very best resources available so that is why I recommend them personally.
This is the place to visit if you want information on: How to improve air quality; ways to improve the value of your home; what are the best cleaning services; do you really need handyman services; how to plan and execute home renovation and home improvement projects; ways to hire a handyman; what to do during spring cleaning; ways to go about tidying up a messy house; and generally how to be a better homeowner.
Make sure you download your monthly maintenance checklist for this month.
If you have questions or just want to say hi, please send me a note. If you are looking for help performing the work described and you are in the San Francisco area, go to HPS Palo Alto Inc. and request a free evaluation.
Thank you!
Copyright and permission to use information.
It is unlawful to make copies including cut and paste or especially in the form of making printouts for personal use. If you wish to make a print for personal use, I will happily grant you one-time permission if you will kindly send me a request in writing.
Thanks again!