Roof System
Roofs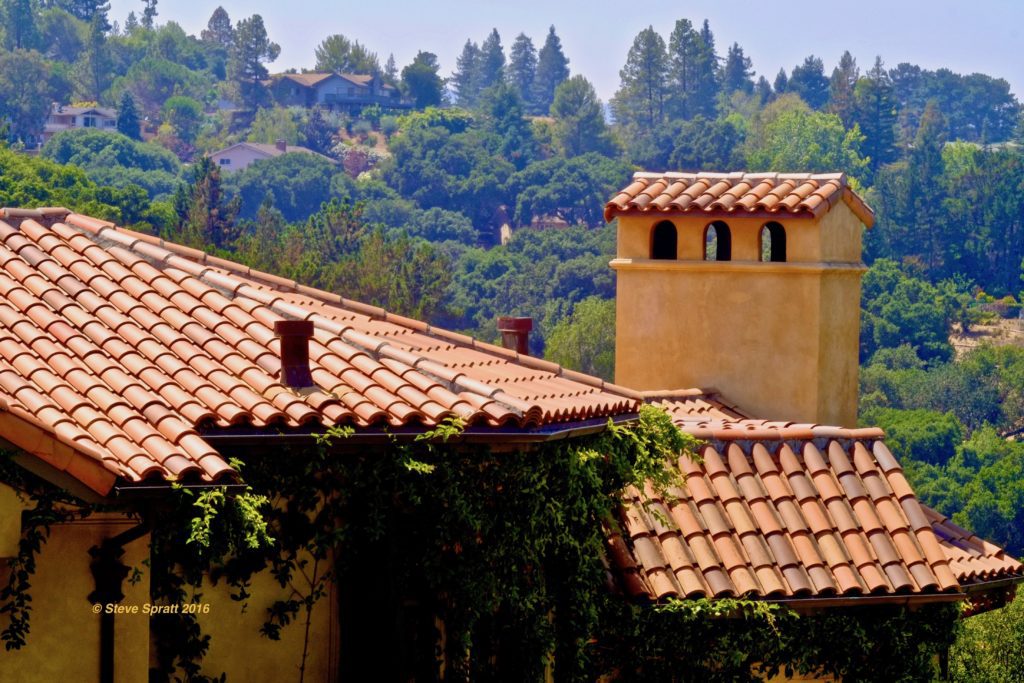 The roof system on your house is a "mission critical" component and by far the most important system for ensuring longevity of the home. When I speak "roof" what I am referring to is the entire roof system, roof material, flashing, gutters and downspouts. The purpose of the roof system is to not only shed water but to protect the rest of the home from the effects of sun, wind and rain. The system components must all work together to achieve this goal:
Roofing material is the finished, exposed water, wind and sun resistant surface material on top of the house.
Gutters collect rain water at the lower edge of the roof surfaces and drain to the downspouts.
Flashing is the underlying material directly beneath the roof that further waterproofs, especially at junctions, joints and terminations of the roofing.
Downspouts serve to drain the gutters and move the rainwater safely to the ground or to a collection system in a controlled manner. The goal is to prevent blow back onto the finishes that would deteriorate the structure of the home.
Uncontrolled rainwater running off the roof can damage eaves, rafters, attic, siding, trim, windows, doors, foundations, basements, crawlspaces and landscape. In fact, most of the damage to the exterior of American homes can be directly attributed to water running off the roof in an uncontrolled manner.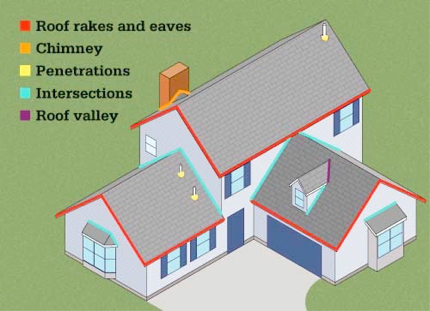 To-Do

Identify details about your roof including the make, type and age of your roof and file these away for future reference.
Have the roof system inspected and all the components checked for condition, function and remaining life. Make plans to implement any repairs recommended.
Please note: We recommend that professionals with proper safety gear perform any services to the roof and gutters.

Common Troubleshooting

After severe storms, do a visual inspection of the roof for damages.
Notify your insurance company if you find pieces of shingle in the yard or shingle edges lifted on the roof.
Ice damming may develop on the roof edges during periods of freeze/thaw conditions. This can force meltwater to travel up from the edge of the roof and cause leaks. Ice dams block the intended design of the roof to shed water. Your homeowner's insurance may cover this damage.

Maintenance

4x per year: Dust and debris can build up on your roof and in the gutters. It is important to remove this debris regularly as it is a fire hazard and will break down and decompose your roof system. In heavy debris conditions, this should be done at least quarterly.
1x per year: Check to see that the gutters drain fully. If water pools in the gutters, they are not sloped properly and will need to be repaired.
2x per year: Flush the downspouts and make sure they are clear and free flowing.

Gorgeous zinc roofing and gutter system