Ranges
An oven with a cooktop
A kitchen range is a free-standing, appliance consisting of a cooktop with an attached oven beneath it. Ranges for the home were initially designed as economical, compact, space-saving combination appliances. Ranges could be had at a great cost point for the average homeowner from the likes of Sears and others like here.
Restaurant workhorses
For many years, industrial, heavy-duty type ranges were strictly used as the commercial workhorses of the restaurant business. During the 90's, some restauranteurs and professional chefs (deciding they had to bring their work home with them) started to install commercial ranges in their home kitchens.
The installation was not easy because unfortunately, early commercial ranges were not designed for home use. To bring them into the typical kitchen required expensive modifications to the structure. Over a few years the novelty gathered followers, especially since gourmet cooking at home was becoming increasingly popular (think Martha Steward, Alice Watters, Emeril etc.). Very soon every aspiring home chef was lusting after a Thor or Wolf range for their kitchen.
Commercial comes into the home
Eventually demands were being made on manufacturers to create a commercial style range for the home environment. It worked. Now nearly every brand has an enormous commercial-looking range in their line-up. Every one is safe and made for heavy use in your home kitchen. At a recent dream home exhibit in Portland OR, all six of the model homes had HUGE commercial-type gas ranges as centerpieces of the kitchen.
Not for everyone
As cool as big commercial kitchen ranges may be, some picky chefs (like my wife) prefer to work on a cooktop without the oven lurking down around their legs. For those folks, a stand alone cooktop and a separate wall oven are preferred.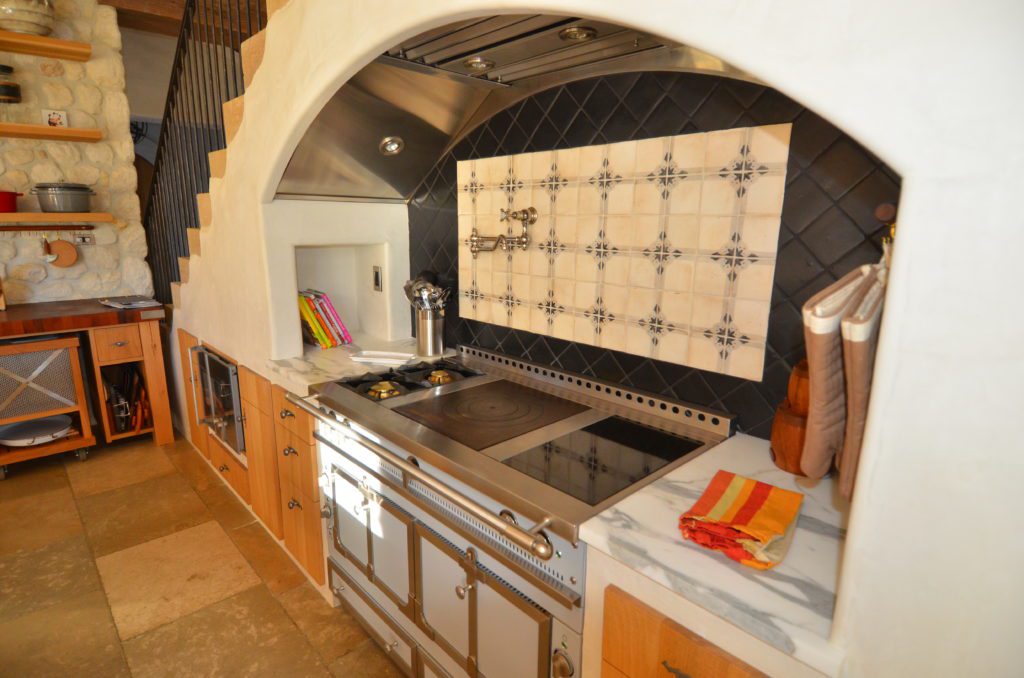 To-Do

Find your specific appliance's owner's manual and place it in a secure location future use. If you have lost the manual or want a second copy, you can usually find them on line.
Be sure the surfaces, grates, burners are kept clean. Use great care when cleaning gas cooktop burners as it is easy to break or misalign the ceramic igniters. I needed a piece of small wire can be used to clear a clogged gas jet. For iron grates, apply a thin coat of cooking oil to prevent rust just as you would a cast iron frying pan.
Never use steel wool for cleaning your appliances, especially stainless steel.
Stainless steel should only be cleaned with warm sudsy water or a special cleaner made specifically for stainless steel. Always wipe the surface of stainless steel in the direction of the "grain"  and only with a soft, completely clean cloth.

Maintenance

1x per use: After every use, remove the grates and the burners and thoroughly wipe them clean.
1x per month: Clean around the control knobs. Most can be removed for cleaning. Check the manufacturers owner manual for instructions.
4x per year: Remove and clean the grates and burners. Gas cooktops tend to get spills onto the burners that can affect the flame adjustment levels and make it difficult to ignite.
SaveSave