Windows and Insulated Glass
Glass and IGU's
Windows connect our indoors with the outdoors. They are miraculous panels of transparent technology set into our walls. Windows allow views, ventilation and light to enter while keeping bugs and weather out. Thanks to windows we have a home that would otherwise just be a fancy cave.
Windows are permanently built into the walls. As a result they are a fundamental part of the infrastructure and architecture of your home.  Modern windows are not passive. They have jobs to do to help the entire structure succeed. Operable units must open, close and lock. The window must provide insulation, sun protection and look good while doing it. Windows are also critical safety routes to escape from bedrooms in the event of fire or other emergency. As a result, building codes require that windows in those areas conform to certain sizes and configurations to allow human passage or "egress".
Windows are important to both homes and homeowners.
History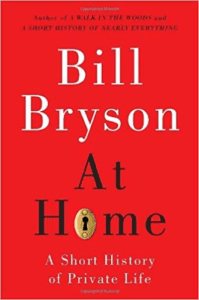 Mankind's use of glass for windows has a long history going back maybe 6000 years. The earliest windows were made from small pieces of this early glass. The pieces were held together to create a panel barely large enough to be useable and allow light in. This technique continues to this day in the form of leaded, or stained-glass windows. The best examples of these are made by highly skilled artists.
Glass was so highly valued in early times that the British government levied a tax on it. When people moved from their homes, they might leave the oak furniture behind, but they would always take the windows with them. Bill Bryson's book At Home provides a well researched and interesting look at the history of glass. See my review and get a copy here. It's a fun read and I highly recommend it.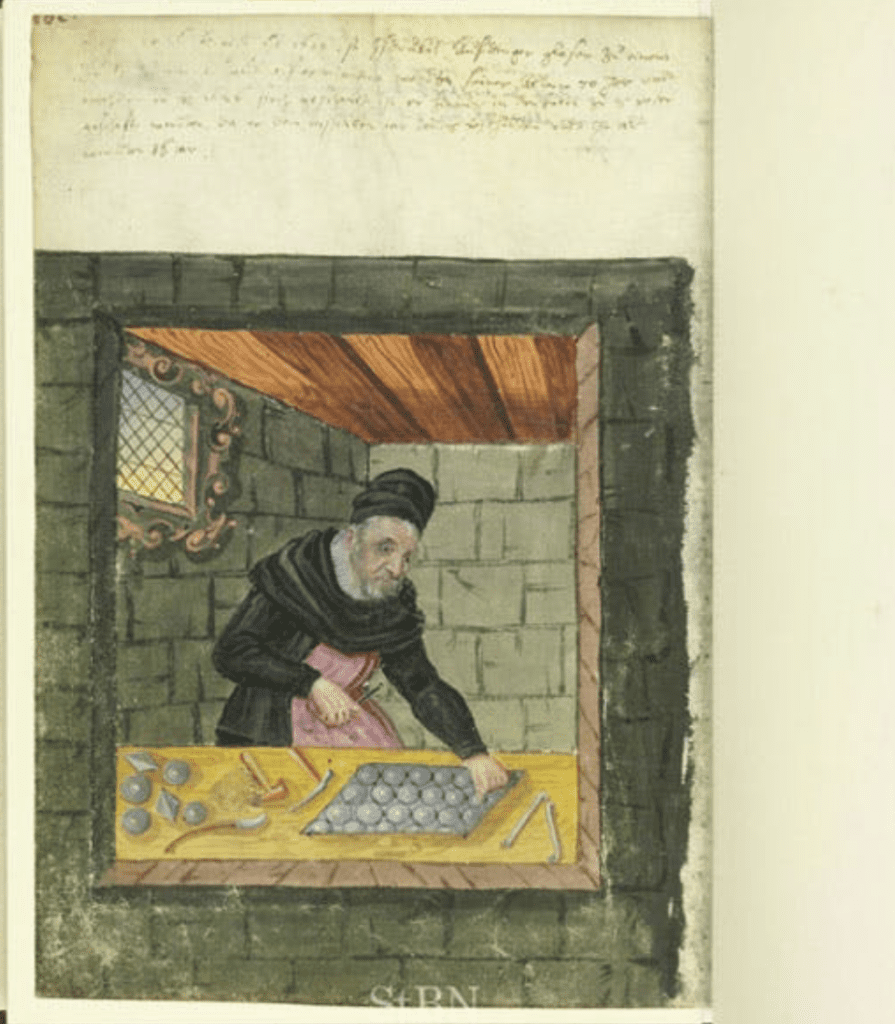 Plate Glass
The flat, or plate glass that we are familiar with today only became available in the middle 1800's. And then it was only available in very small batches. True mass production of glass did not occur till the Ford Motor Company invented "continuous ribbon" production in the 1920's.
Today glass can be manufactured in just about any size and configuration that is transportable. If you are interested in seeing what can be done with glass, read up on the making of The Hubble Space Telescope, the design of Apple Computer's retail stores, and the 
Grand Canyon "Skybridge." All of these are amazing examples of extreme engineering with glass.
Window Configurations
There are many different types and styles of windows available to homeowners today. The basic residential configurations are as follows. Fixed panel (non-moveable) sliding (opens by sliding sideways in a track), double-hung (these are stacked windows that both open by sliding up or down vertically). There are also, single hung (stacked pairs of windows where only the lower half is moveable) casement (these crank, or push open and are hinged from one side or the other) and awning (these crank, or push open and are hinged from the top). If I missed some, kindly let me know and I will add them to this list later.
Up until the 1960's all windows consisted of a single pane (layer). These allowed light and blocked the wind fine but provided little in the way of thermal insulation value. To make up for that, homes in cold climates were often cleverly fitted with storm windows. These provided a second (insulating) layer of protection over the single pane windows. In summer, the storm windows would be removed and replaced with a screen. As a result, twice a year screens and storm windows had to be handled, stored and protected from damage when not in use. The idea performed well, but was labor intensive, time consuming and inconvenient. Nevertheless, the system effectively served the purpose of adding an insulation layer when needed.
Insulated Glass Units-IGU's
As energy conservation became important in the 80's, building codes were enacted that required designs be more energy efficient. One solution was to copy the old storm window idea. Window panels could be made using two panes of glass with a sealed air space sandwiched in-between. The trapped air would create a thermal break just like the early storm windows only better. As a result, the first insulated glass units or IGU's were developed. Early IGU's were plagued by failures of the seals between the two sheets of glass. These failures would cause the windows to "fog" up unattractively as shown in the photo below. Fortunately, seal technology has caught up and IGU's are now considered reliable. They are currently the norm for nearly every glass window in the US.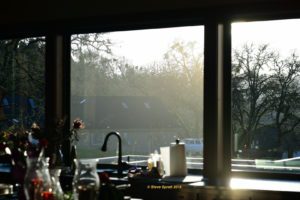 The invention of IGU's provided two benefits to homeowners. First, glass could now helped provide insulation for the home, and second, they eliminated condensation on the interior of the glass during cold weather. Condensation was not just annoying, it caused lots of damage. Historically, condensation produced enough water to saturate window trim and finishes. This would actually cause dry rot to the window sill. This was a big problem in the past. As a result of, I personally believe the most valuable contribution provided by insulated windows was the elimination of condensation damage.
Unfortunately, the condensation battle was not over when IGU's were finally installed. Homeowners with metal framed windows quickly noticed that our villain was back. Although it was not forming on the glass, it was forming on the inside of the metal frames. The solution was of course to provide an insulated frame. As a result, thermal-break frames were invented and are now used on virtually all metal windows today.
Thermal-Break Frames and More
Modern windows with thermal-break frames are now available in wood, aluminum, steel, vinyl or fiberglass and in nearly any shape.  IGUs can be custom ordered in various thermal configurations and with special optical coatings to reduce damaging UV rays. They can also be ordered with integrated blinds sandwiched between the glass panels.
To-Do

Be careful if you add aftermarket, tinting films to dual-glazed windows as all warranties may be voided. The reason is damage can result from condensation or excessive heat build-up between the panes of glass when film is applied. Refer to the manufacturer s literature for additional information.
Keep patio door and sliding window tracks clean for weep hole drainage, smooth operation and to prevent damage to the door frame.
Label each screen if you intend to remove and store them. Handle them carefully as they can perforate easily and the frames are delicate and bendable.

Maintenance

1x per year: Clean and lubricate the sliding or cranking mechanisms. Silicone lubricants work well for these tracks and rollers. Most sliding windows (both vertical and horizontal) are designed for a 10-pound pull. If sticking occurs or excessive pressure is required to open or close a window, apply a food grade silicone lubricant available at hardware stores. Avoid petroleum-based products.
1x per year: Keep the operable window channel weep holes clear. In heavy rains, water may collect in the bottom channel of window frames. The makers provide weep holes to allow water to escape to the outside. Keep these bottom window channels and weep holes free of dirt and debris.
1x per year: Check the hardware and locks as they should operate with reasonable ease and locks should perform as designed.
---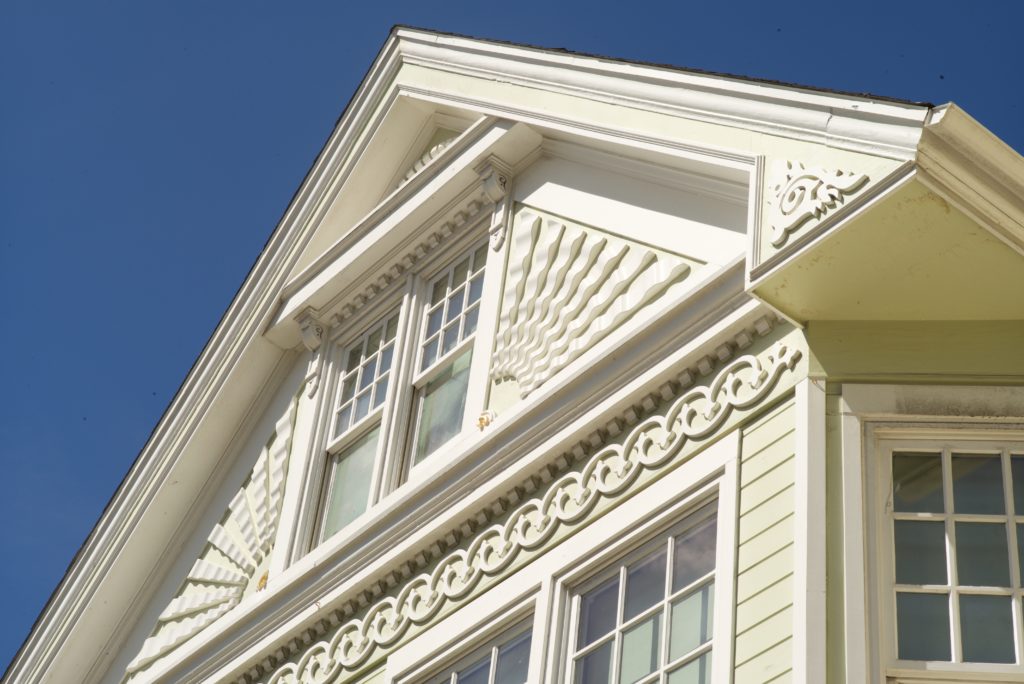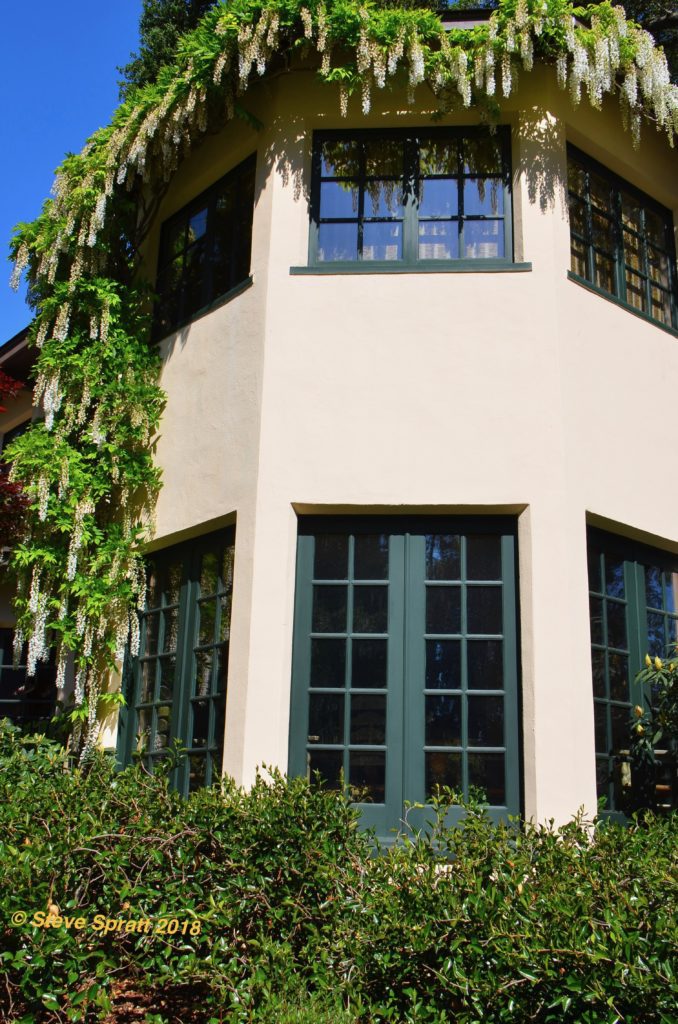 Window Walls
Hawaiian and other tropical resorts began using moveable glass walls long ago. These allowed entire "wall" areas to be opened up from floor to ceiling to the outdoors. Occupants could enjoy the outdoors while sitting at the dining table or lounging on a couch in the living room. In bad weather, the glass wall would slide closed and the view was never interrupted.
Residential architects have begun including engineered glass walls into dream home applications. As a result they were very much on the "must-have" list for most custom home designs by 2017. When incorporated into the overall design, nothing takes advantage of gorgeous views better than disappearing walls of glass.  To work and look their best, glass wall units should be designed to disappear into pockets in the wall. And to further reinforce the experience, floor and ceiling tracks should be minimal. "As if nothing was ever there."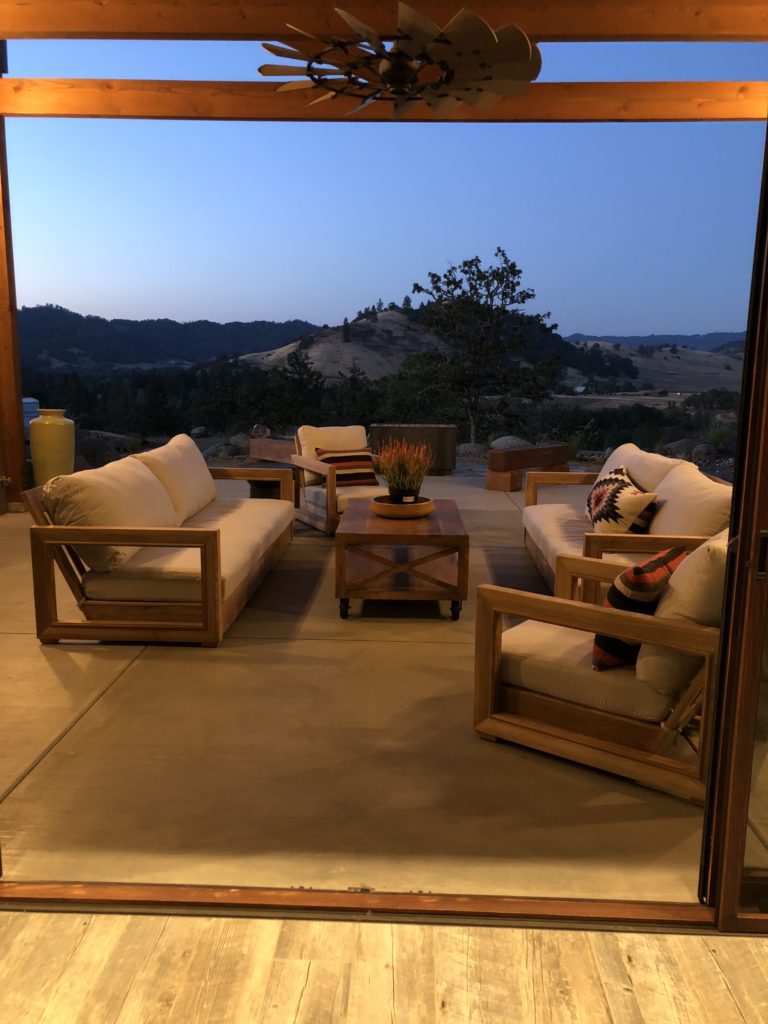 The best window walls are specially designed structural units and not cheap. As a result, almost all window makers now offer ultra large-scale sliding door systems. These can offer a similar appearance at an affordable price. Above is an example of just such an application and you can see why these large window walls are so popular.
Today windows should be considered and selected as permanent parts of the buildings architecture. And not simply replaceable fixtures.  Windows are now integral parts of the insulated wall system that provide protection, light, visibility, ventilation and egress.