Masonry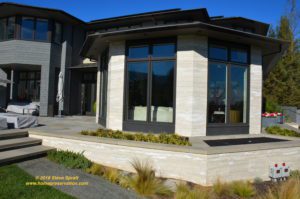 Using masonry as an exterior siding for your home is a great choice. Stone, tile and brick are attractive materials that scream quality from every direction. Masonry materials might cost a bit more, but make up for it by being extremely durable and nearly maintenance free. For instance it only requires a light pressure washing to remove dust and cobwebs.
Efflorescence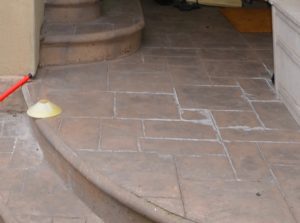 Sometimes a white, powdery substance called efflorescence will accumulate on masonry surfaces like stone, concrete or tile for instance. This usually happens around the grout, and it is extremely unattractive. Moisture from deep inside deposits minerals as it exits out of the masonry surface. The white powder is what remains of the minerals. In most cases, the moisture in the system will evaporate completely. Some scrubbing with a stiff brush and muriatic acid will remove the efflorescence. But, unfortunately the condition sometimes returns. If the moisture source is embedded below the masonry, in the ground below a patio for instance, the efflorescence problem can recur.
Mortar deterioration
After a few years, mortar joints may deteriorate in places and require repairs. The usual place this happens is between the stones or bricks. Rake out any loose mortar and replace with new to repair.
Wick tubes
You may notice small holes or wick tubes in the mortar along the lower row of stone or bricks. These holes allow moisture that has accumulated behind the brick to escape. Do not fill or block these weep holes and do not allow landscaping materials to cover them because you could create a serious mold or dry rot problem.
To-Do

Keep an eye out for masonry cracks that exceed 1⁄4 inch in width and make repairs by repointing the mortar if found.
---