Metal Siding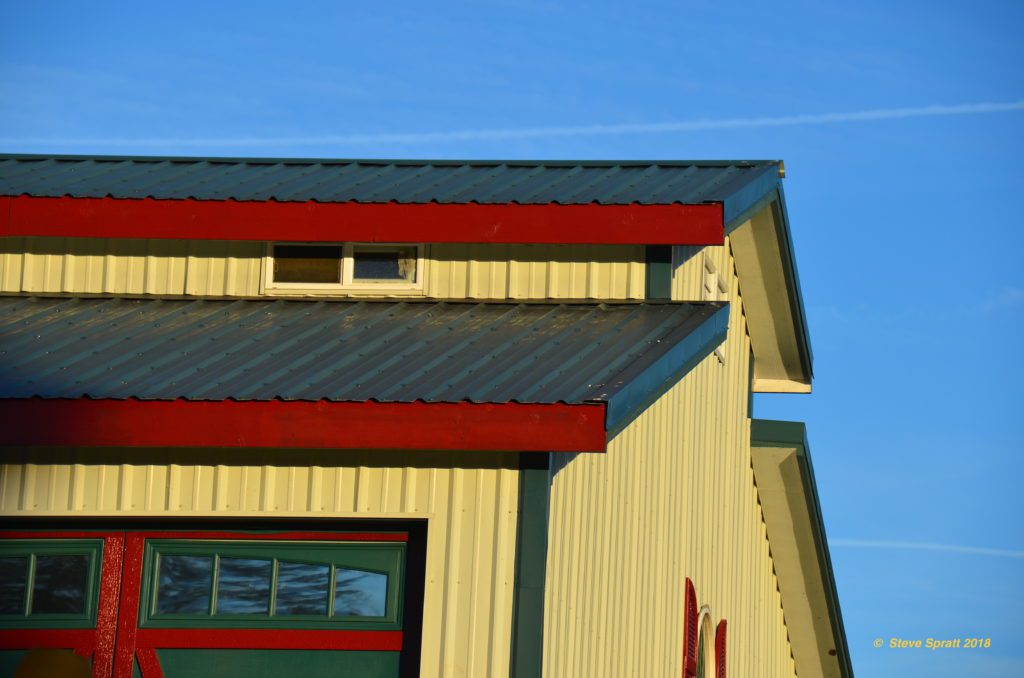 Recently we have seen architects incorporating some beautiful and creative designs using metal for exterior siding applications. So far these have been most successful in contemporary/rustic applications, but I am certain there will be more use of metal on both the exterior and interior in years to come. Metal siding comes in all kinds of materials and styles and each type requires a different coating and maintenance process. I will add discussions on these specifically in the future.
Cor-Ten Steel
Cor-ten is a type of steel used for exterior applications where a weathered and rusty appearance is desired. This material has rustic, industrial-contemporary good-looks, but is not for every application.
Generically known as "weathering steel" this product is a family of steel alloys developed specifically to form a stable, rust-like surface appearance to eliminate the need for painting. Cor-ten is US Steel's trademark name for its weathering steel formula.
The alloys in weathering steel allow rust or surface oxidation to occur naturally over the course of about six months under normal exterior conditions. Use of chemical treatments can help produce the patina appearance in as little as two hours. As the steel surface "rusts" it creates a regenerating corrosion-retarding layer that protects the main structure of the steel.
Cor-ten steel has become wildly popular for outdoor sculptures and architectural facades. The look is so attractive that architects have designed entire buildings using the material and it has a legion of residential fans, including me, around the world. This material appears unfinished and rustic at first glance, and that is what makes it so attractive.
Staining issues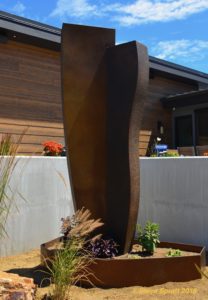 Attractive as it is, weathering steel is not perfect for all applications. Its use should be thought through before construction. Cor-ten can be challenging and even damaging to surrounding areas if used improperly. Rust bleeding or runoff from the steel surface can stain surrounding paint, stucco, stone or concrete. Avoid using this material where staining can be a problem. Also, this material is sensitive to humid climates and it is possible that in these areas the protective patina may not form properly, thus allowing the steel to continue to corrode.
Attempts to paint weathering steel have been unsuccessful because paint retards the protective patina from forming properly. When this happens, deep corrosion can occur at localized areas of oxidation like under small paint cracks or chips.
World class artist Archie Held likes the look so much that he developed his own formula to patina stainless steel in order to duplicate the appearance for his sculptural water features. As shown by example, if designed well and properly executed, Cor-ten steel can add an exciting and unique appearance to your projects!