Get what you want from your home
Welcome to my website!
Have you ever wondered how some folks manage to take such great care of their properties? Would you like to take better care of your home too? If so, you've come to the right place.
I know how it happens because it's my business. Actually, my company HPS Palo Alto, does most of the work. I just came up with the idea. I started the HPS Stewardship system over thirty years ago and have been refining it ever since. This is what I am sharing here with you.
Learn the system
The system I'm sharing in this user guide for your home works for homeowners of all ages and economic levels. The only requirement is that you see value in taking better care of your home. If you want to do it yourself, that's great. You'll find everything you need right here as far as what to do and when to do it. All you have to do is add the effort.
So use this website to be a better, smarter homeowner and get more of what matters to you from your investment. This website is your guide. Being a better homeowner will provide tangible benefits for you like lower operating costs, longer lasting components, less disasters, and a neat place to live that is safer and way more fun.
These things are good for everyone, even the planet.
Please spread the word
My hope is that those of you who visit this site will not only learn how take better care of your own properties, but will also share the wisdom with your family, neighbors and friends.
The good new is that you don't have to study this site from end to end like a textbook. Instead just drop in, click around and learn how to search and navigate. Once you know how to find information, you will be able to return and get quick answers to whatever might be of interest. BTW, if you don't see good information on your topic of interest, let me know and I will get it for you. I am always up for learning something new.
Always check out my fresh news posts and if you want them delivered you can request that here.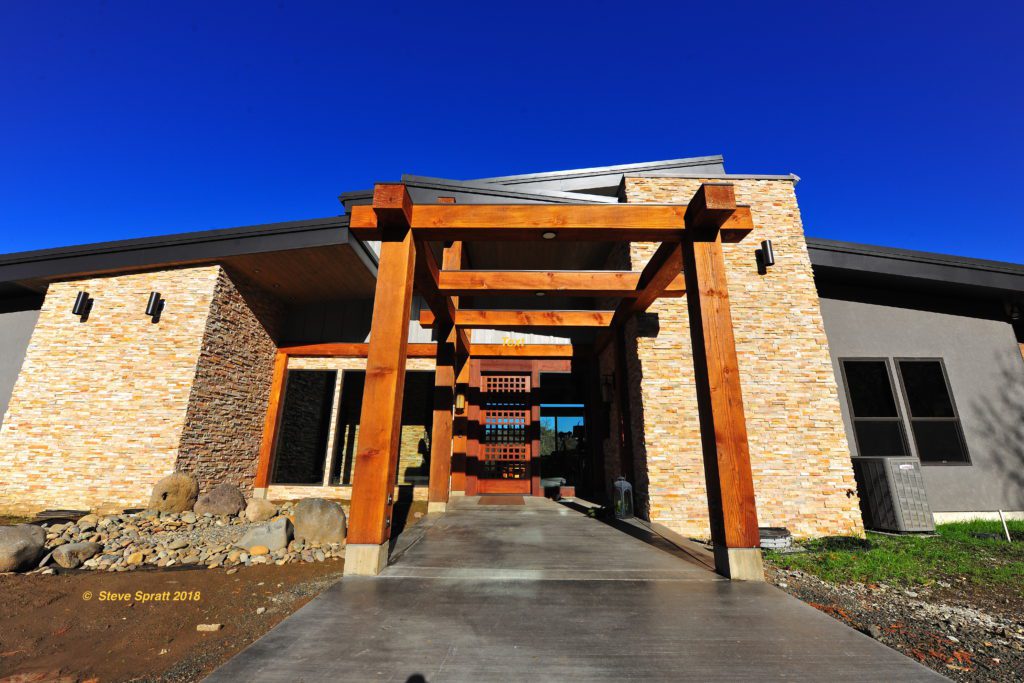 Your home is hand-made product
Your home was likely site-constructed and is therefore one of the last hand-made products left in this computer designed, factory machined, cookie-cutter world. If you own a medium size tract home built fifty years ago, it probably is more "hand-made" than the most expensive automobile that Rolls Royce offers today. Even small and simple looking homes require hundreds of parts and many thousands of coordinated man hours to assemble.
Your home is also the beneficiary of eons of accumulated building science and wisdom. Much of it painfully gained by trial and horrendous errors.
The design of any modern home reflects the shared accumulated experience of all trades that have gone before. Many building technologies in use today date back thousands of years.
There are few schools that offer comprehensive information or formal instruction on homebuilding, and there are none on the art of stewardship. As a result, building professionals who know a lot, most likely gained the information through curiosity and self study. And not a one of those professionals know it all. Meantime, the world races forward and takes building technology along with it. The information base literally grows daily and it is easy to fall behind. Until now, what's been missing is a simple user guide for your home.
The organization of this site
This website is not intended to be a library or repository of ALL construction information. Instead this is just a way to communicate what should be important to homeowners, you folks who actually own, live-in and wish to properly care for your homes.
Look here for practical answers to questions about your home like: How do I use it? How do I turn it on and off? How do I take care of it and why? And just as important, what not to do, and why? As a result we intend to keep you out of trouble
With the help of this Manual you should be able to find those answers and as a result become a better, happier and richer homeowner.
Home Preservation Manual HPM is organized by dividing your home into general assemblies or categories called Zones. Each zone section describes key parts of your home and provides information on Items that are in the zone. Items are the individual components of the home. They are where your attention is important, and where critical actions may be required as a homeowner.
Each Item will have some general history and a discussion of the critical operational information that is pertinent. Items will also have a recommended to-do list, and a checklist/schedule for any recurring maintenance tasks.
First things first: What to do, then how to do it
HPM is about describing tasks you should be doing and why. It is less about the how-to's of doing them. If a task is one that can be safely performed by the homeowner, there may be links to detailed instructions. There are plenty of how-to videos out there and if we find good ones we will link to them. Drop me an email and let me know if you have recommendations.
Along with any how-to's we will list various tools and materials you will need. We will also try to give estimates for the time required, useful tips, warnings and safety concerns.
If you do not have the time, expertise or inclination to do this work yourself, you may have professionals perform the assorted tasks. If you are lucky enough to live in the San Francisco Bay Area, my company in Los Altos called HPS Palo Alto (Home Preservation Stewardship) is available and will do all this for you. In fact, most of the information here is modeled upon their visionary work.
You can help add to the site
The Home Preservation Manual is a living growing document. If you have recommendations on things to add, please feel free to contact me with your ideas. News items are posted on a regular basis, as are product and material reviews and continual updates to zone pages. A lot of good information is accumulated here and specific topics of interest can be found using our search engine.
HPM Zones
Plumbing: Plumbing, Main Water Service, Fittings & Fixtures, Water Heaters, Waste/Septic Systems, Fire Extinguishers
Climate: Climate Controls, Thermostats, Heat Systems, Air Quality, Air Conditioners, Exhaust/Ceiling Fans, Mold/Mildew
Electrical: Switches, Outlets, Lighting, Distribution Panels/Circuit Breakers, Smoke and C/O Detectors, Electric Water Heaters
Structure: Structure, Exterior Finishes, Roof, Insulation, Fasteners, Foundation, Basement/Crawlspaces, Attics
Windows/doors: Windows, Doors, Locks/Hardware, Weatherstripping
Interior Finishes: Drywall, Trim work, Flooring, Mirrors/Shower Doors/Glass, Cabinets/Countertops, Paint/Coatings, Hardware, Stairs/Railing
Appliances: Ovens, Cooktops, Exhaust Hoods, Disposals, Dishwashers, Compactors, Refrigerator/Freezers, Ranges, Washer/Dryers, Central Vacuums, Microwaves
Utilities: Underground Systems, Electricity/Communication, Water-Municipal/Wells, Natural Gas/Propane, Sewer/Septic
Landscape: Hardscape, Driveways, Garden
Emergency: Creating a Family Emergency Strategy, Living with Fire, Earthquake Preparation
Why Zones?
Until now, the only way to categorize and describe the multitude of parts in a building was by using a format developed by the Construction Specification Institute (CSI). The CSI system has been used forever by architects and engineers to write detailed specifications for structures. The CSI system is fine for commercial and industrial installations and the people who design and build them, but is useless for the average homeowner. Homeowners can better understand Zones of the home that they know, see, use and can relate to. Within our HPM Zone categories, we utilize the simple 16-section CSI specification system for describing detailed "items". For instance electrical parts may occur in several of the HPM Zones.
Advice for new homes
Please take time to read the literature provided by the manufacturers of equipment and appliances in your home. That information is certainly important but since it changes all the time I won't repeat here. If this Manual happens to conflict with any manufacturer's recommendations, you should follow the manufacturer's direction.
If you have a new home, or if you install new appliances be sure to enroll in the manufacturer's warranty program. Complete and mail any registration cards included with their product. Most makers now also provide for on-line enrollment. In new homes, manufacturer's guarantees may extend beyond the first year warranty provided by your contractor. In those instances, it is certainly in your best interest to be aware of and confirm such coverages.
Read the New Homeowner Orientation for some guidance with your new home.
Context of this user guide
When using this website, please keep in mind that your home was likely not made in a factory. As a result it is unique. The parts of your home were fit together in the field (sometimes under extreme conditions) and joints in the materials were made by hand, not by machine. As a result some imperfections are expected. How those parts fit together is a reflection of the skills of the tradesperson and also the overall design.
Your home is unique even if you live in a tract of manufactured homes. The lot, soil and site assembly are all independent of the others. There are thousands of individual parts in every home. Many parts are organic in nature. Over time these materials will interact with each other and the environment and possibly move and settle. This is normal.
Things to accept about your home
Changes in temperature and humidity can cause building materials to expand and contract, some at different rates. Shrinkage of the wood members of your home is inevitable. Although this is most noticeable during the first year after construction, it will continue beyond that time.
This movement results in slight separation between materials, particularly dissimilar ones. On close inspection, you may see these appear as small cracks in drywall, stucco, concrete and in paint. This is common where moldings meet drywall, at mitered corners, and where tile grout meets fixtures. These cracks can be entry points for water, air and insects and eventually become places of deterioration. Because of this, all homes, require proper care and attention from day one. Not at some vague point three to five years down the road. By then it may be too late. General homeowner maintenance is essential to providing a quality home for a lifetime of value and enjoyment.
Getting started
A great place to start once you've become familiarized with navigating HPM would be to go to the New Owner Orientation, then complete the My Home lists.
If appropriate, you should schedule a home inspection with a qualified and experienced home inspector. A home inspection report will tell you what condition your home is in. Have an inspection performed even if you home is brand new. It is surprising, but brand new homes are not perfect.
Contact me if you have questions and I will do my best to help. Good luck and happy homeownership!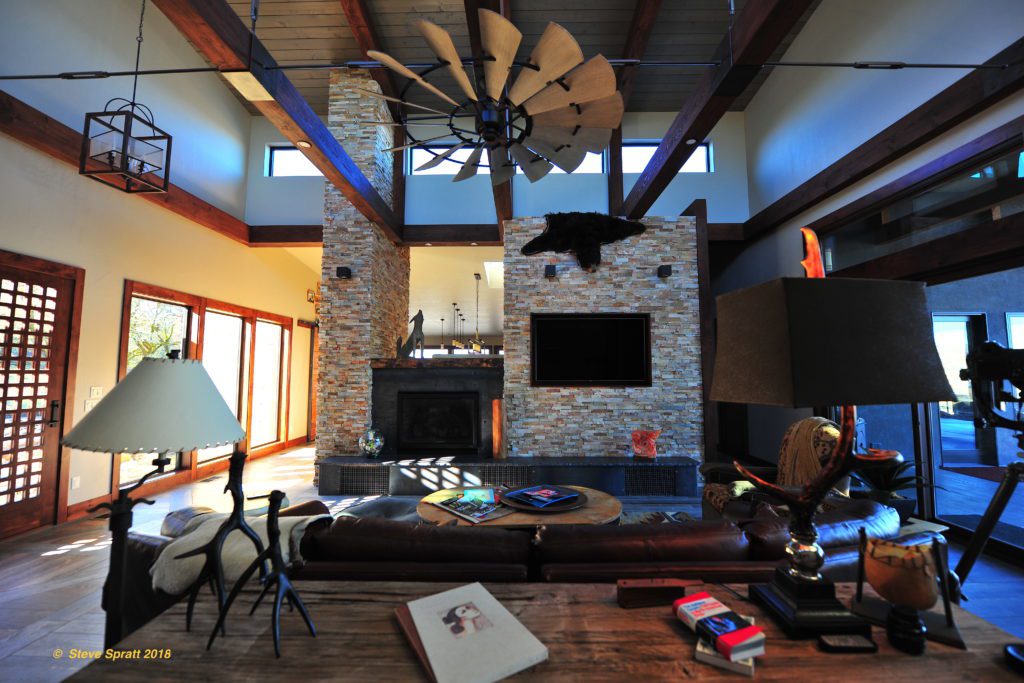 SaveSaveSaveSaveSaveSaveSaveSaveSaveSaveSaveSaveSaveSaveSaveSaveSaveSave