Sewer/Septic System
A sewer/septic system is needed to remove waste water from your home. If you live in a town it will be a municipal sewage system or, if you live in a rural area, you may be connected to your own septic tank and leach field.
Municipal Sewer Systems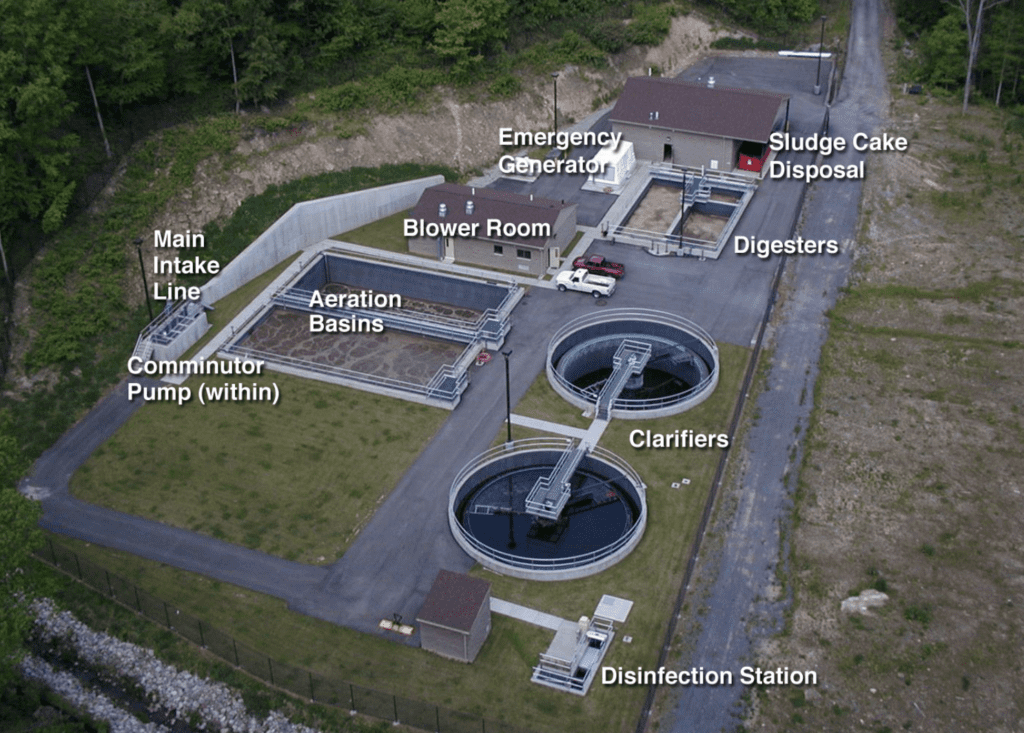 The connection to a city sewage system works like this: from the various, showers, tubs, sink drains and toilets in your home, wastewater flows by gravity to a central collection pipe called appropriately, the main drain. The main drain flows to the municipal sewage pipe buried in the street outside your home.
The main city sewer line is usually under the street. The connection to this main line usually, but not always, occurs at your property line. There you will find a 4" or larger diameter fitting with a removable cap called a "clean-out". There should also be another clean-out directly outside the house (if the pipe changes directions on the way, there should be a clean out at every bend). So, if there is a long distance between the house and the street, or there are any bends in the pipe, there may be intermediate clean outs placed along the way. Clean-outs are very accurately described in that they are used to insert a hose or a
plumber
's
snake
into the pipe to clear any clogs or obstructions in a down-stream direction.
A discussion about sewage treatment systems and how they work would be good information, so I will expand this discussion at a later time.
To-Do

Locate your sewer/septic system main drain and clean outs.
Sewer laterals for municipal systems should have their clean out caps removed and left loose. Place an access box with cover over the open clean out.

Maintenance

The clean out lines should be flushed with running water and a hose at least once a year.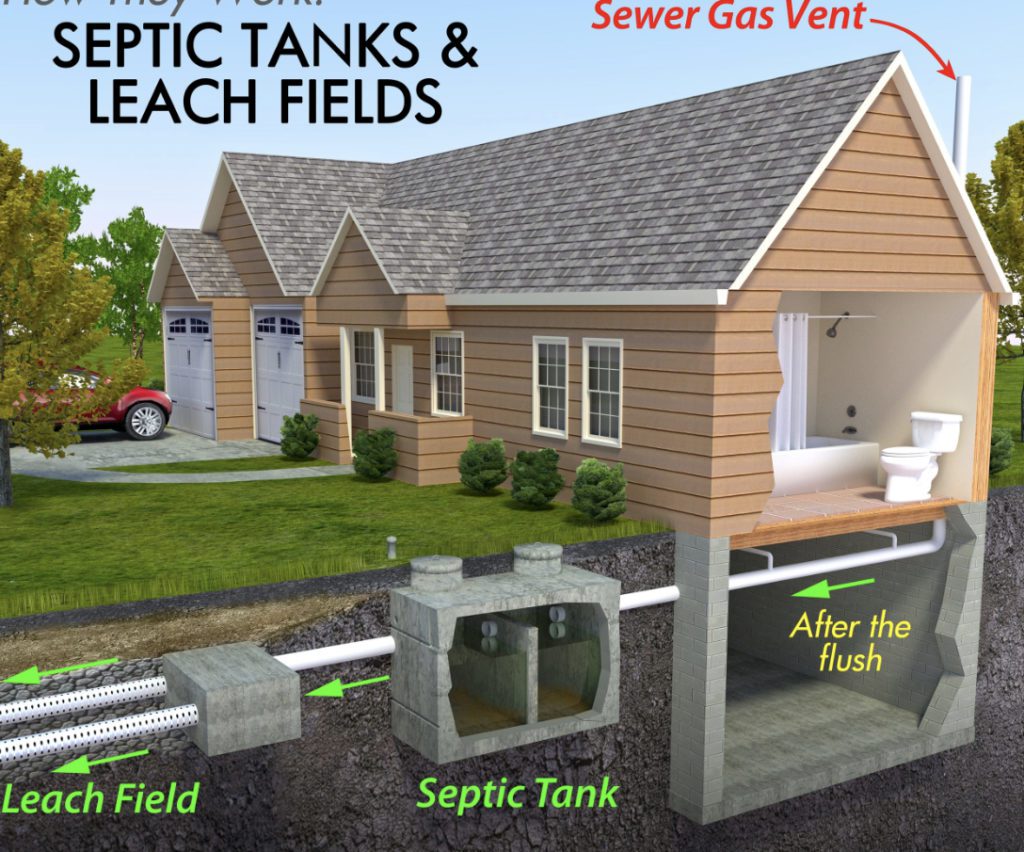 Many rural areas are not served by municipal sewage systems. In those areas, your home will likely be connected to a self-contained, septic/leach field system. This system is only different in that your home's main drain delivers waste water to an underground septic tank instead of the city's sewer line.
The septic tank is rather cleverly designed in two connected sections. Everything flows into the first section where the solids are trapped and begin to break down biologically into a liquid. Meantime, the liquids flow into another section of the tank where any additional
sediments
settle out. Then it moves on to a leach field where it is absorbed into the
ground
. There are normally two leach fields. One field is in use at any given time, while the other is "drying out." A valve near the septic tank can control which field is active and the fields should be switched at least every six months to a year.
Septic systems obviously require more real estate for the necessary leach fields to operate than is necessary for a city sewer connection. As a result, most septic systems are located in rural settings with large lots.
Be careful about what you dispose of in your septic tank. Not all items will decompose properly and their presence may hasten the need to
pump
out the tank. Also, the leach fields are designed to take liquid slowly, no more than a couple of hundred gallons a day. Do not allow runoff or rain water from the
site
to enter into the septic lines as that will very quickly flood the system and water log the leach fields to the point where they may be unusable. Read about the dangers of so-called "flushable" baby
wipes here
.
To-Do

Locate your leach field switch valves and how to use them.
Do not connect a sump pump, roof gutters or drain backwash of a water softener into the septic system.
Do not place Non-Biodegradable items of any kind into the septic system. Water and toilet paper ONLY.
Learn how to use a food waste disposer properly and instruct others to do likewise.
Do not cover the leach field area with air or water impermeable surfaces.
Do not allow vehicles or equipment to drive or park over the leach field.
Watch for leaking faucets or toilets (Note: A leak can overload a leach field within 48 hours!).

Maintenance

1x per year: Rotate the active leach field at least every year. Sewer laterals for septic systems should have their clean out caps removed, and the lines flushed at least once a year. Common septic system problems to avoid.
Every 5 years: Septic tank systems should be pumped out once every five years to remove the solids that do not break down, and to allow inspections to ensure the internal parts are working properly.
SaveSaveSaveSaveSaveSaveSaveSave