Underground Systems

Underground Systems and Utilities
Natural gas, water and sewer utilities are your main underground systems. Some homes also have the electrical systems underground. These lines typically run in straight paths from the house to the utility connection point, somewhere at the street or your property line. If your electrical service is underground, the wires usually (but not always) run in a straight line from the main service panel to the nearest public utility pole or pad.
If you have underground electrical service your cable TV and phone lines will also be underground. TV and phone cables are usually placed in conduits that run in the same trench as the electrical service.
Call To Locate These Utilities On Your Property
Because these critical utilities are hidden away underground, they are very easy to accidentally cut when digging on your property.
Do not
do any digging or trenching on your property without first calling 811. This free Underground Service Alert service will come to your house right away and mark the locations of all these underground lines so you can avoid them.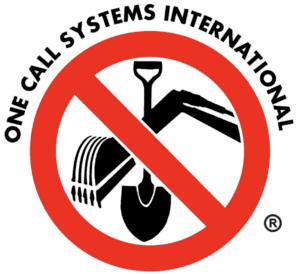 To-Do

Before doing any excavation or digging on the site, check the location of buried service leads by calling 811, USA, the Underground Service Alert system. They will locate and mark any underground utilities, usually for free.
Once the utilities are marked, map them out on a site plan and keep for your records so you know where they are for the future.
Save
Save