Outdoor-Rated Appliances: Why you Need Them.
Entertaining outdoors at home is fun and exciting. The alfresco experience, complete with BBQ's and cooking areas with outdoor rated appliances have become must-have home improvements over the last decade.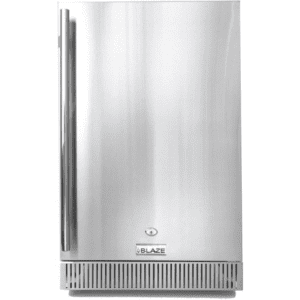 As entertaining and cooking tasks move outdoors so does the need for supporting appliances.  Demanding outdoor chefs want sinks, faucets, disposals, dishwashers, refrigerators, ice makers, coffee makers, microwaves etc. to be close to the action.  Even televisions, warming drawers and hot water dispensers and heaters cannot be left behind in the home.
Harsher conditions
As you may have noticed though, the outdoor environment is much harsher than indoors.  Any appliance placed in your exterior kitchen environment is going to have to endure an onslaught of changing temperatures, fluctuating humidity, fog, sun, dust, wind and an environment with insects and animals that might find your equipment a cozy place to raise a family. This is why any patio kitchen area needs outdoor-rated appliances.
Tougher specifications
Outdoor rated appliances are different because they are made specifically for use outdoors. Every manufacturer has their own specs, but generally outdoor appliances are corrosion resistant and have "hardened" wiring and plumbing that is sealed off from gnawing rodents and nesting insects. They will also have dust and moisture protected electronics and are essentially hardened to the outdoor environment.
Prices
As you might expect, the prices for outdoor-rated appliances are a bit higher than their indoor counterparts. The good news is that they appear to come with better warranties. Some are even advertised with limited lifetime guarantees.
Availability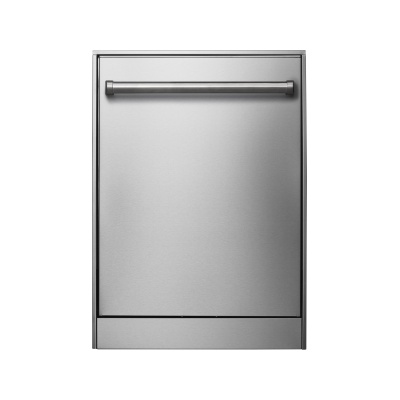 These specialty outdoor appliances are available over the web from
BBQ Guys and can be shipped to you in just a few days.   Appliances currently available for outdoor use include:
Cooktop burners
Ventilation hoods
Dishwashers
Refrigerators
Freezers
Ice makers
Warming drawers
Pizza ovens
Sinks and bar faucets
Wine coolers
Televisions (SunBrite and Sealoc make products in 4k up to 75")
I could not locate a truly outdoor rated microwave, coffee makers or regular ovens though they were all available in "marine" grade. The portability of coffee makers and microwave ovens makes them less vulnerable if you don't mind moving them indoors when not in use.
Summary
Do you really need outdoor rated appliances? If you are equipping an outdoor kitchen and want it to last longer than a week or two, yes, you do. Normal appliances will not survive long outdoors, and you will certainly not enjoy replacing them often.  Also, using normal appliances outside will void the manufacturer warranty.  If you are putting together a quality outdoor kitchen, don't make the mistake of using the wrong kind of appliances. Be sure to read my article on "outdoor kitchen mistakes to avoid."