Estimates vs Bids?
What homeowners need to know?
Estimates vs bids
My readers are very lucky! For absolutely no cost to you, I tell you deep, important secrets about the home services industry that you would never learn on your own. Today's advice is about getting project Bids or Estimates. Almost every other home improvement article in the world will lecture on and on about getting three bids for every project. I'm here to tell you bluntly that it's not that simple, and in fact following that rule can be counter productive and cost you loads of time and money.
Do you know the difference between an estimate vs bid? The terms are often used interchangeably by homeowners when in reality they mean vastly different things, especially to contractors. If your quest is to get a handle on the potential cost of a project, you need understand the difference and when they are appropriate to use.
Ignore the "three bid" BS: it's a waste of time! Instead learn more about your contractor.-Steve Spratt
An estimate for instance is not as accurate as a bid, but it is fast and is great for smaller, low-cost projects that need to be approved and acted upon quickly. A bid on the other hand is expensive but more accurate. Bids can be useful when a project is large/complex and exact costs are critical, or when the customer is working with unknown contractors and simply wants several bids to compare.
Here's something else to know. As a rule, with a good set of plans, the materials needed to do a job can be measured and calculated fairly accurately. On the other hand, even with excellent plans, the labor hours needed to complete a particular job are widely variable and can only be estimated. Why? Labor time is always variable because conditions are different on every job. Workers will come with differing skill levels and aptitudes, and worksites and conditions will be different. Weather can affect production, as can temperature or the complexity of the work.
As a rule, with a good set of plans, the materials needed to do a job can be measured and calculated fairly accurately. On the other hand, even with excellent plans, the labor hours needed to complete a particular job are widely variable and can only be estimated.-Steve
Estimates
A rough estimate, sometimes called a "ballpark" is a quick, educated guess as to the cost of an imagined project. It is usually needed in advance of all the facts being known and can serve a useful purpose in quickly screening a projects feasibility. A ballpark estimate is certainly not a promise and depending on the experience of the source, may not be a very accurate prediction of the final actual amount. The whole purpose of an estimate is to provide some idea of the cost without taking the time and going to the great expense of fact finding and creating enough documents to get a bid. An estimate from an experienced contractor should be accurate enough (within a given variance of say 15-20%) so as to help a potential client feel secure enough about moving forward with the work.
If the 'ballpark" estimate for the project looks feasible, one cross-check may be to use an industry-standard cost per foot multiplied by the number of square feet.
Refined estimates
The next estimate level would be to refine figures and calculations by considering each separate component of the construction project. Foundations, flooring, roofing, windows, and sanitation, for example, will all require different levels of material, labor and subcontractors, compared to the general 'one-size-fits-all' approach of the square foot estimate above. The problem is, many times there are no plans to go by so the specifications for each of the components may have to be determined before this can be done well. If so, this "level" of estimate has the most detail and accuracy. It can then form the basis of a firm quote or official commitment that you make to your customer (see Fixed Bids below).
Fixed Bids
A bid represents an offer or promise to perform a very specifically described amount of work, for a fixed amount of money. Bids are usually tied to a schedule for the performance and completion of the work. In order to have comparable bids, the work must be described in detail exactly the same to all bidders. All of the facts that may affect the cost of the work must be presented. A precise description of the scope of work, plans, accurate measurements, specifications for the components, materials and any special construction processes, and an expected timeline must be specified. These are called the "bid documents". To produce the bid documents necessary to solicit comparable bids takes considerable time and effort, and that translates to money.
An advantage to the owner is that a bid allows for knowing the maximum cost. Unfortunately, this creates a psychological split between owner and contractor. Once a bid has been accepted and the work begins, the owner's focus shifts to things like quality or speed of delivery. The contractors mind shifts to survival.
Creating a bid is also a labor intensive process. All the available information about a project (plans and specs) is analyzed in depth to determine how much it all will cost. This is a lot of work as the components needed for the project must be identified, calculated and priced. First a scaled design and scope of work must be created to quantify the job. This usually requires an architect or designer. Material quantities must be calculated and priced. Quotes from subcontractors must them be solicited for any specialty work. Finally, the labor needed to assemble the materials and manage and produce the end result must be estimated and summed to a total. Waste factors, equipment rentals, inflation, material shortages, non-uniform labor skills/efficiency and weather are all considered, and allowances (padding) must be made for inevitable inaccuracies and variables.
Pros and Cons
Bids on larger projects are so time consuming and expensive that most contractors will not produce them unless there is a guarantee of fairness to the participating bidders. That means a uniform set of plans and specifications, a formal public bid opening at a fixed time and date, and a guarantee that the project will actually be awarded to the winning bidder.
An advantage to the owner is that a bid allows for knowing the maximum cost. This creates a psychological split between owner and contractor. Once a bid has been accepted and the work begins, the owner's focus will shift to things other than money like quality or speed of delivery.
On the other hand, once work begins under a bid agreement, the contractor is locked into a price that cannot change. His focus shifts from quality to minimizing expenses since that is the only way to insure profits. This is not just human nature is it necessary in order for the contractor to survive. If the bid is too low quality will suffer. Quality is important to every professional, but it will always take a back seat to survival.
As a result, the bid scenario creates a situation where there is a winner and a loser. If the bid is low, the owner is happy to get a cheap price but if it is too low the contractor may go broke. If the bid is too high, the owner will pay too much, and the contractor will reap a windfall. Neither situation is equal or fair, and further it sets up the possibility for animosity and disputes.
Estimates vs Bids vs Proposals
Proposals are yet another type of service offer that homeowners should know about. A proposal is a bid based upon a scope of work and a set of documents prepared by the bidder. These can be tricky so watch out! Homeowners must be very careful in reviewing work proposals as they may not reflect exactly what is needed or wanted. Proposals cannot be compared to each other on the sole basis of price because there are too many other variables at play. Variables such as slightly different work scopes, cost and quality of any equipment or material provided will affect the value. Anyone considering a proposal must fully understand what is being offered and analyze it diligently prior to making any decision.
Summary: Estimates vs Bids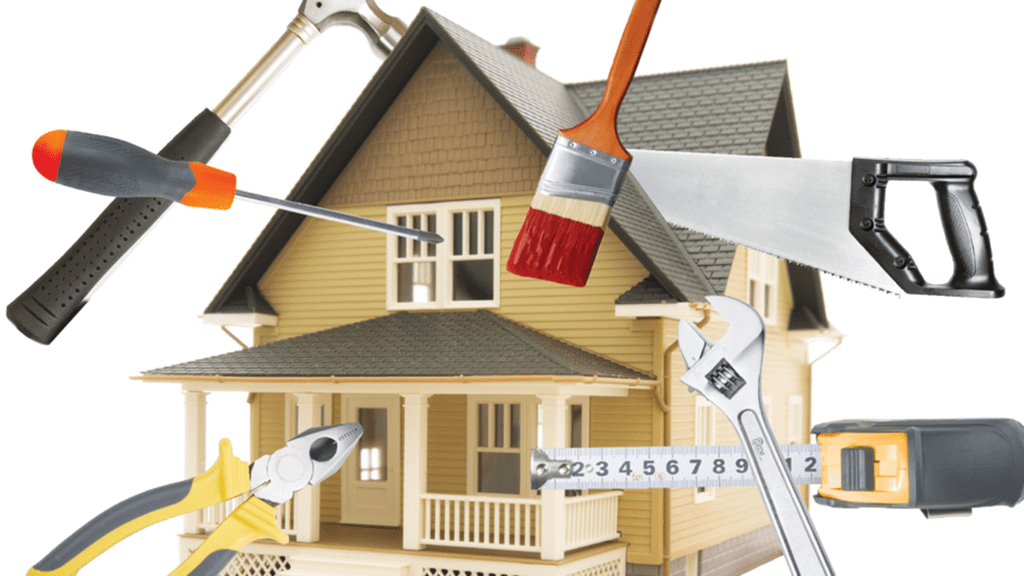 Determining the price of a home improvement project is never perfect or easy. As the requirements for accuracy go up, so will the time and expense needed to produce the estimate. The three most used forms of pricing for residential projects are Estimates, Bids and Proposals.
Estimates are the fastest, easiest and least accurate.
If you need the work done now, and can stomach some variations in the end cost, estimates are the way to go. Estimates are:
Do not require an exact scope of work
Are an approximation of cost based upon someone's past experience
Estimates are about labor not material
Can be calculated quickly
Are low cost to produce
Extremely efficient when working with contractors that you trust
Are least accurate so usually described as a cost range.
A bid is a formal promise to complete a specific project at a fixed price.
Bids take time and are expensive to produce so many contractors will not provide them free. Bid characteristics are:
Based on an exact and fixed scope of work that someone must provide
A detailed plan is mandatory
Requires detailed specifications
Guarantee an of award of contract
Take the most time to produce
Are the most expensive to produce
Tend to be the most accurate form of determining the price of a project
Are unsuitable for small projects/repairs because they are not cost effective ie. They can cost more than the repair.
Be careful of Proposals?
If you know the contractor and are familiar with their quality and reputation, a proposal may work for you. As the owner you must be diligent in examining the proposal to ensure that the materials and work provided are in fact what is wanted. If you want to get moving quickly, consider finding a contractor with a good reputation and request a proposal. You must satisfy yourself that the details of a proposal actually meet your needs and that prices are acceptable. If you decide to go with a proposal, be sure that it also complies with the contract requirements of your state. Proposal characteristics:
Can be produced quickly
Most contractors will provide free of charge
Contractor produces his own scope of work and specifications
Usually as accurate as a bid but based upon the contractors work scope, not owners.
Cannot be used to price shop as proposals are unique and normally not comparable to others
Usually is combined with a contract.
Determining the price of a home improvement project is never perfect or easy. As the demand for accuracy goes up, so does the time and expense to produce the estimate.
Design/Build-A Better Way To Work with Estimates vs Bids
A Design/Build proposal is an estimate combined with a negotiated contract. My company, HPS, feels that these are a better and more fair way to perform construction work. The key is trust. Come to an agreement with the homeowner on reasonable rates labor. Then agree on fees for managing the work and for profit based on the actual costs. Under this process, the owner has full transparency to the actual costs of the job; while the contractor is assured a reasonable profit. The contractor can then focus on what's really important–producing quality work for the owner.