Mandatory things every homeowner must know
Just like learning to fly a plane or drive a new car, every home has critical things that the homeowner must be aware of and learn how to operate. These are so important that no homeowner should live in a home, new or used, without knowing and understanding these key things about it.
Learn the general condition of your home.
Order up a professional whole house inspection and report. Have the inspector take photos of the crawlspace and attic as well as the rest of the home so you have a reference to the condition of all areas. From the report, prioritize the recommendations and set up a plan to make repairs. Contact me if you would like an example.
Where are your main utilities and their shut off switches or valves?
These are the on/off switches for your home. Learn how to use them. This includes the electrical main panel and all of the electrical sub-panels. Learn what a circuit breaker and GFCI is. Also, learn where the main gas valve is at the meter and how to use the emergency wrench needed to turn it. Learn where the various gas valves for all the appliances are. Educate yourself on how and when not to operate the small valves under the sinks. Hint: don't turn them if they are corroded and stuck. Instead have them replaced.
Are you on a sewer or septic system?
Knowing the difference is important as it will affect how you use and service your toilets, garbage disposers and laundry equipment in the future. A septic system will restrict what you can flush down your toilet and put down your disposer. Failure to heed these restrictions can have dire and expensive consequences. If you are on a municipal sewer system, it is important to learn where the clean-outs are located and the route of the line from the house to the main sewer line. Any trees along this route can mean potential trouble with roots.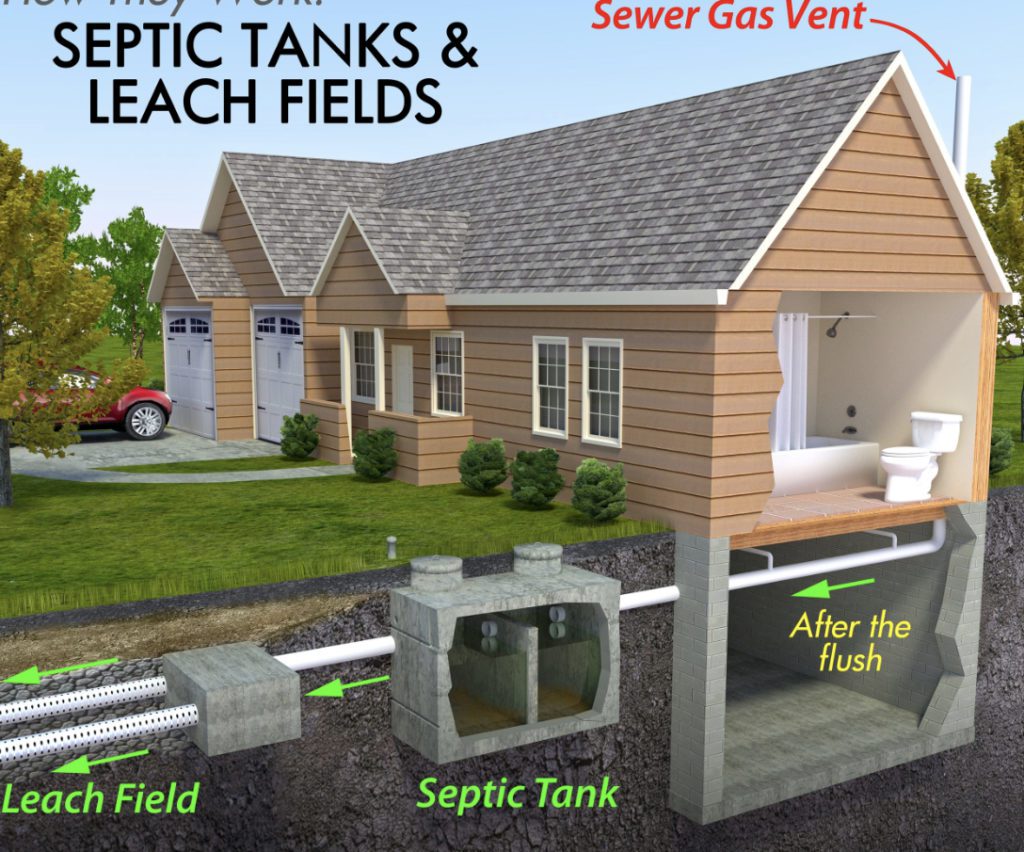 Who are your key service providers?
Collect the names and phone numbers of fire and police departments and all key vendors and service providers. Keep these together in your contact database or printed and posted somewhere in your home. Use this form.
Where are your tools and materials?
Assemble a basic tool kit along with a general assortment of parts and materials. Include a work safety kit also. Store all this where you know it will be when you need it.
Have an emergency plan
Create an emergency go-bag and prepare a family emergency plan. Plan for both in-place and evacuation survival alternatives. You will be glad you did.
Learn where your crawlspace and attic access hatches are located?
Find these hatches. Have the proper ladder, flashlight and protective gear if needed. Learn how the hatches operate. Make note if there is any equipment that has been placed in either location. Your inspector can help you here. If the hatches are in bad shape or are in a condition you do not want to touch them…get them fixed.
Furnace and water heater locations
Learn where all of your equipment is located so they can be properly serviced, and their approximate ages so you can have an idea about when replacements might be looming. Sometimes this equipment is located in crawlspace or attic and may be difficult to access. Your building inspector can help with this.
Garage door and automatic gate releases
Automatic and motor driven doors are required to have a manual release so you can open them in case of power loss or emergency. Find your and automatic gate (if you have one) emergency release handles and learn how to use them so you can get out during an emergency or if the power is down. Your building inspector can help with this.
Operating manuals
Collect all of your appliance and equipment manuals in one location so you can access them rapidly if needed.
Condensate drains
If you have an air conditioning (cooling) system, learn about the condensate drains and where they are located around the property. If you have furnace equipment and air conditioners located overhead in your attic space, this knowledge is critical. Your building inspector can again help with this.
Maintenance
This is arguably the single most important thing that homeowners must know. Homes don't often come with maintenance instructions. Use this guide to prepare a maintenance plan with monthly or quarterly task checklists. Follow this rigorously or get someone to do it for you.
Termites, dry rot and mold
Learn how and where to spot termites, mildew, mold and dry rot. This is important because early detection of these problems can save you money.
Summary
If you own a home, you must commit to educate yourself on the above "what every homeowner must know" items. Knowing just these few things can help provide a much more pleasant experience as a homeowner and prevent many thousands of dollars in unnecessary repairs.
You're welcome!
---
Help me to help you
Thank you for taking time to use this free website. I hope you find the junk-free information here fun and useful? Please send me your comments and feedback.
Writing and maintaining the information in this manual is a lot of hard work. By sharing these pages with your friends, you help me to continue the effort.  You can easily share these pages to all your favorite social media sites via the shortcut buttons on the sidebar. You can also simply email the page link to your friends. Please share often.
The very best way to help me happens when you use the embedded links to buy things. Using a link is easy and free, yet it provides a great source of support for this site. The vendors I've chosen to link to have proven to be trustworthy and are the very best resources available. That is why I recommend them personally.
HomePreservationManual.com is the place to visit if you want information on
maintaining your home
how to improve air quality
ways to improve the real value of your home
what are the best housekeeping services
the problems with handymen services
how to plan and execute home renovation and home improvement projects
tips for spring cleaning; tidying up a messy house
and generally how to be a better homeowner.
Make sure you download your monthly maintenance checklist for this month.
Linking to this site
Do you want to link to anything on this site? Please do! Go right ahead. I appreciate it and am honored to be considered as a resource on your website. Always feel free to link to anything you find helpful. Of course, please never copy anything (everything is copyrighted and registered), but link away and thanks!
Thank you!
Copyright and permission to use information.
If you have questions or just want to say hi, please send me a note. If you are looking for help performing the work described and you are in the San Francisco area, go to HPS Palo Alto Inc.and request a free evaluation.
As a reminder, it is unlawful to make copies including cut and paste or especially in the form of making printouts for reuse. If you wish to make a print for personal use, I will happily grant you one-time permission if you will kindly send me a request in writing.
Thanks again!