A Bench Vise, The Best Tool On My Work Bench
Sometimes the best tool is the simplest one. Over the summer I finally found time to build a workbench in the garage of my new home. The bench is great, but after using it for a couple of projects, it became obvious it was missing something. It needed a bench vice.
Since I'm a lover of older, well-made tools, I normally would have started searching antique and second-hand tool stores to try and find a good old vice. But not this time. I have a new bench, in a new garage, in a new home, so I decided to shop for a new vice.
After looking around I found two makers that seemed to set themselves apart as far as quality goes. USA made Wilton, and UK made Bessey. Both of these companies make products that are high quality, made to last…and expensive. I really liked the Bessey models as they are dropped forged and guaranteed to be unbreakable.
After recovering from a bit of sticker shock, I eventually settled on the American made Wilton Model 1755 with 5.5" jaws. I recommend that you get one from Amazon with free shipping..
This tool had a number of features that I liked.
Fully enclosed screw design that seals lubrication in and keeps contaminants out. This helps to extend the smooth operation and life of the vise
Rugged 60,000 PSI ductile iron body
Steel pipe jaws hold up to 3 1/2in. pipe safely and securely
Great for irregular shaped objects
Reversible jaw inserts are serrated on one side for extra grip and smooth on the other to prevent marring on softer surfaces
Large, machined anvil work surface designed to take a beating while forming and shaping materials
Longer spindle nut ensures a lifetime of smooth spindle movement
Treated with rust inhibitors for all-weather performance
4-bolt mounting pattern instead of the industry-standard 3-bolt pattern for sturdier performance
Installation requires thoughtful layout so that the tool will be well-supported, and positioned in a way to function at its best. For instance, most bench vices I have seen are mounted too far back from the edge of the bench. This means nothing held in the jaws can extend below the bench without hitting it. To avoid this problem, the vice needs to be mounted quite close to the edge of the bench meaning the edge must be strong enough to support it. The vice needs to be supported by structural members mounted under the bench, and it needs to have plenty of clear space around it for working.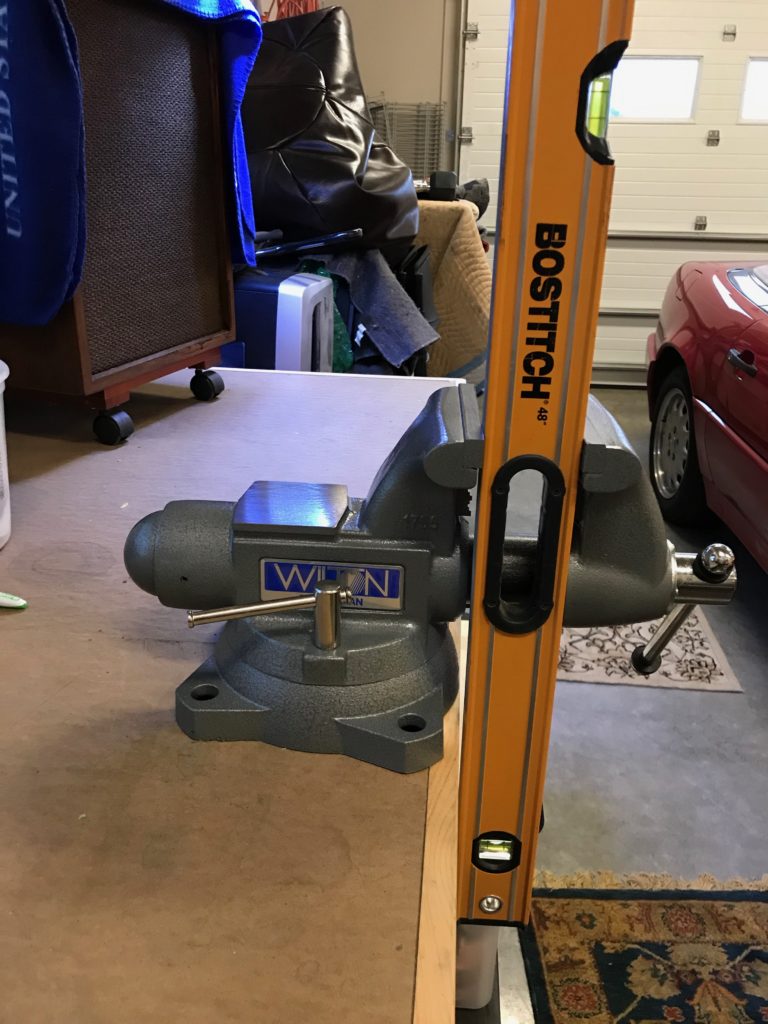 My installation took about an hour, including the addition of two 2×4 reinforcing supports under the bench surface.
The final installation is exceptionally strong and has a nice clean appearance. I am very pleased with the result and can hardly wait to put this new tool to work!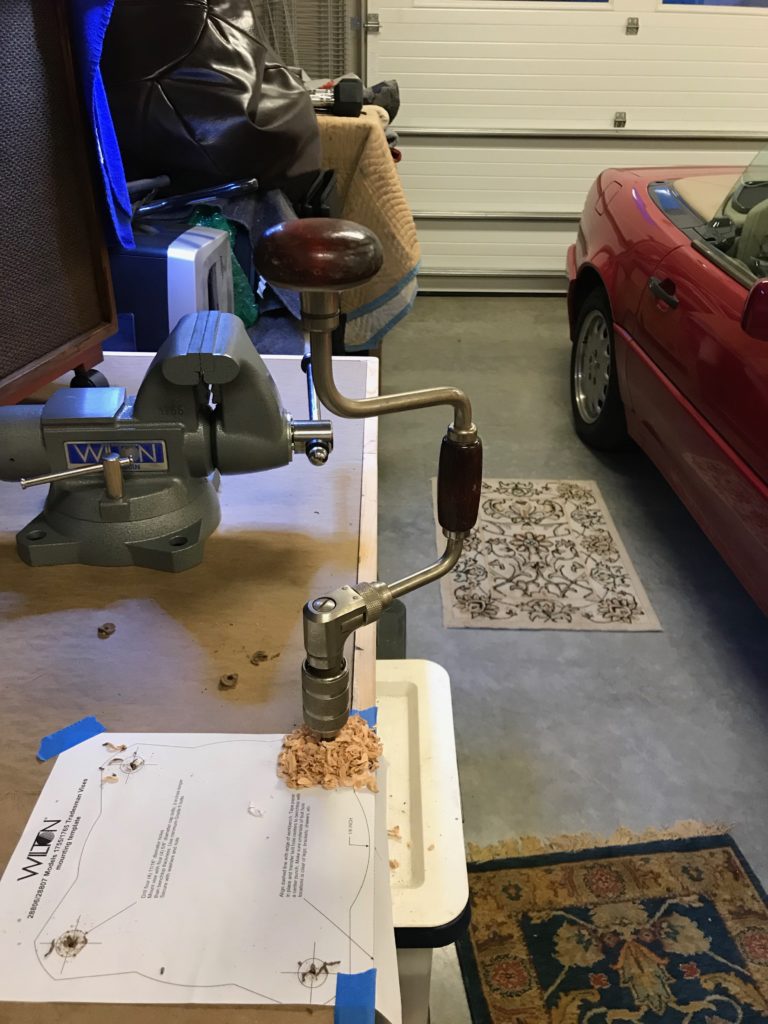 Help me to help you
Congratulations on taking time to use this free website. I hope you find the information here fun and useful? Please send me your comments and feedback. Writing and maintaining this site is a lot of hard work. By sharing these pages with your friends, you help me to continue the effort. You can easily share these pages to all your favorite social media sites via the shortcut buttons on the sidebar. You can also simply email the page link to your friends. Please share often.
The very best way to help me occurs when you use the embedded links to buy things. Using a link is easy and free, yet it provides a great source of support for this site. The vendors I've chosen to link to have proven to be the very best resources available so that is why I recommend them personally.
This is the place to visit if you want information on: How to improve air quality; ways to improve the valueof your home; what are the best cleaning services; do you really need handyman services; how to plan and execute home renovation and home improvement projects; ways to hire a handyman; what to do during spring cleaning; ways to go about tidying up a messy house; and generally how to be a better homeowner.
Make sure you download your monthly maintenance checklistfor this month.
If you have questions or just want to say hi, please send me a note. If you are looking for help performing the work described and you are in the San Francisco area, go toHPS Palo Alto Inc.and request a free evaluation.
Thanks again!
Resources