NEWS Flash!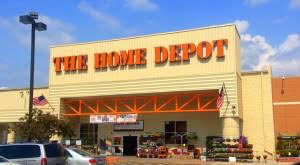 Home Depot reported that it is eliminating roofing, siding, insulation, and gutters from its installation service categories.
"We're only exiting these four programs," said Home Depot spokesperson Stephen Holmes in a prepared statement. Eleven installation categories remain in the company's offerings, including an "exterior home" category, which now covers fence, pergola, deck, solar panel, generator, and solar water and pool heater installation.
"Going forward, we will focus our efforts on installation categories that enable us to deliver the best customer experience, while simplifying processes and business structure," Holmes stated.
Interpretation:
HD is going to focus on easier, less risky work, that can result in higher profits and less angry customers.
The action resulted in layoffs, with Home Depot placing the number of jobs lost at "fewer than 1,000." It appears the downsizing is primarily happening in California, Florida, Georgia, New England, and Wisconsin.
Home Depot did not reply to requests for further comments beyond its initial statement for this story.