Five ways homeowners can create more value!
Spring is on the way and whether you are considering selling your home, or you just want to make it nicer to live in, here are five things you can do to make it more valuable…and livable. If you want your home to be more valuable and sell faster, it doesn't necessarily need to be perfect, it just needs to good…and better than your neighbors. Here are five ways to make your house more valuable.
1 Fix it: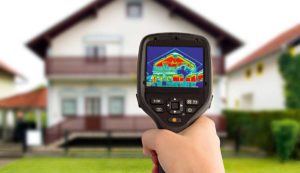 No one is going to pay you top dollar to fix your problems. Every unresolved issue with your home is going to ding its value. Fix anything that's broken, worn out, not working or unsafe. Ignorance is no excuse and will hurt you in the long run. If you don't know what might be wrong, have an inspection done. Have a whole house inspection and a full termite inspection also, including attic and crawlspace.  If you ever intend to sell you will need these inspections anyway, so get them done now. No one is more willing to help you learn what's wrong with your house than a good home inspector. Once you know what's wrong, fix it! Once it's fixed get a third party to sign off that it was done so you can disclose it.
2 Declutter:
One of the best ways to make your home more valuable is to let people see what they want-space!  Your rare collections of chocolate molds, Hummel knick-knacks and any other piled up stuff is of little to no interest to new home buyers. Junk distracts buyers from what they really want…space. Pack it, store it, sell it, toss it or give it away. Just get it out of your home. Leave only a few pieces of minimal furniture and some decent art on the walls. That's it!  Even the garage must get the declutter treatment. If you need help with this (and most of us do) check out this article on decluttering.
3 Clean it up:
No one is going to want to pay for a dirty home. Once you get the clutter out, have it deep cleaned, professionally. Wash the windows, scrub all the plumbing, clean the appliances, wipe down the cabinets (inside and out), dust and clean the floors till you can eat off of everything.  If the carpets are not absolutely pristine, get new with new pads also. The inspections will tell you if you have a mess in your attic or crawlspace. If you do, clean them up. The smell of your home is important to potential buyers. Make yours smell like new.
4 Landscape:
The good news is there's no need to re-landscape. Just do some rehab and clean up whatever is there. Trim, edge, weed, mow and water. Neatly coil up any hoses. Properly prune the shrubs and trees and replace any dead specimens. Plant some seasonal flowers at the entry. They are attractive and communicate to the potential buyer that you care a little about the property.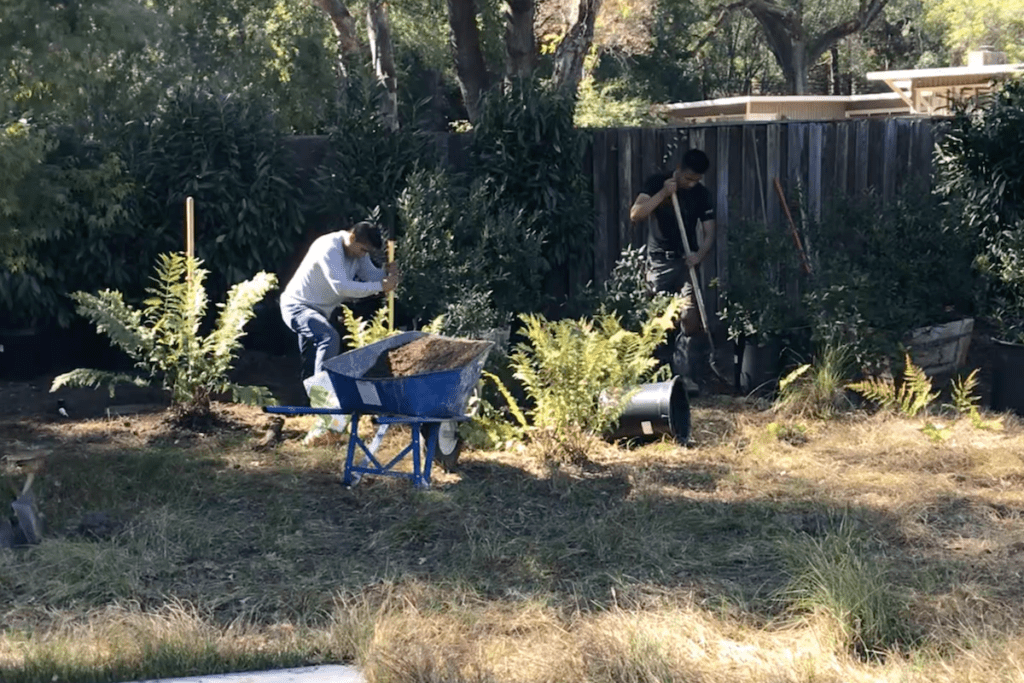 5 Paint:
Add fresh paint where needed. Especially at the front exterior, entry, kitchen and master bedroom/bathroom. Touch-up smudges, clean fingerprints and pressure wash the exterior to remove any dust or cobwebs. Some house flippers and realtors will tell you to put paint at the top of the list. That's BS. Fix, declutter and clean up first. Then you can see what you need to paint. Paint looks good and helps the house smell like new again.
Summary
Do these five things to create more value in your home and you will not only get more money for your property, but it will sell faster too! And regardless if it sells or not, it will be a lot more fun to live in.
---
Help me to help you
Thank you for taking time to use this free website. I hope you find the junk-free information here fun and useful? Please send me your comments and feedback.
Writing and maintaining the information in this manual is a lot of hard work. By sharing these pages with your friends, you help me to continue the effort.  You can easily share these pages to all your favorite social media sites via the shortcut buttons on the sidebar. You can also simply email the page link to your friends. Please share often.
The very best way to help me happens when you use the embedded links to buy things. Using a link is easy and free, yet it provides a great source of support for this site. The vendors I've chosen to link to have proven to be trustworthy and are the very best resources available. That is why I recommend them personally.
HomePreservationManual.com is the place to visit if you want information on
maintaining your home
how to improve air quality
ways to improve the real value of your home
what are the best housekeeping services
the problems with handymen services
how to plan and execute home renovation and home improvement projects
tips for spring cleaning; tidying up a messy house
and generally how to be a better homeowner.
Make sure you download your monthly maintenance checklist for this month.
Linking to this site
Do you want to link to anything on this site? Please do! Go right ahead. I appreciate it and am honored to be considered as a resource on your website. Always feel free to link to anything you find helpful. Of course, please never copy anything (everything is copyrighted and registered), but link away and thanks!
Thank you!
Copyright and permission to use information.
If you have questions or just want to say hi, please send me a note. If you are looking for help performing the work described and you are in the San Francisco area, go to HPS Palo Alto Inc.and request a free evaluation.
As a reminder, it is unlawful to make copies including cut and paste or especially in the form of making printouts for reuse. If you wish to make a print for personal use, I will happily grant you one-time permission if you will kindly send me a request in writing.
Thanks again!