American Pie by Don Maclean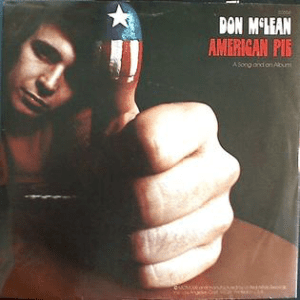 This album was released on October 24, 1971 and the song American Pie hit number one in 1972. It stayed at number one for four weeks.
I have several copies of the original release. One is pristine, another has been played so often that the grooves are nearly gone!
---