Pacific Coast Builders Conference 2019
I spent last Friday checking out the exhibit hall of this years Pacific Coast Builder Conference for the newest cool building products for 2019. This year the show was held at the Moscone Center in San Francisco. Here are a few of the highlights for me: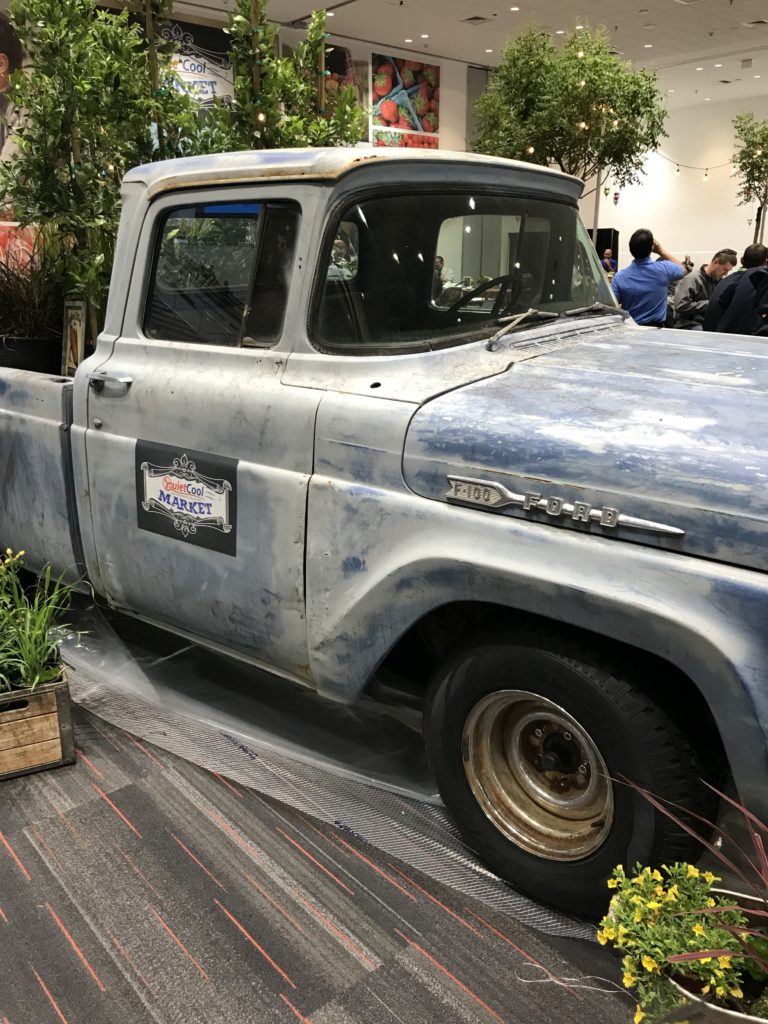 A welcome sight at the entrance to the exhibit hall was a well patina'd old Ford pick-up.
Appliances
No, it is not a hot tub. A cutting-edge builder conference needs to display the latest kitchen technology and PCBC did not disappoint. Here is the latest offering from KitchenAid for really BIG families.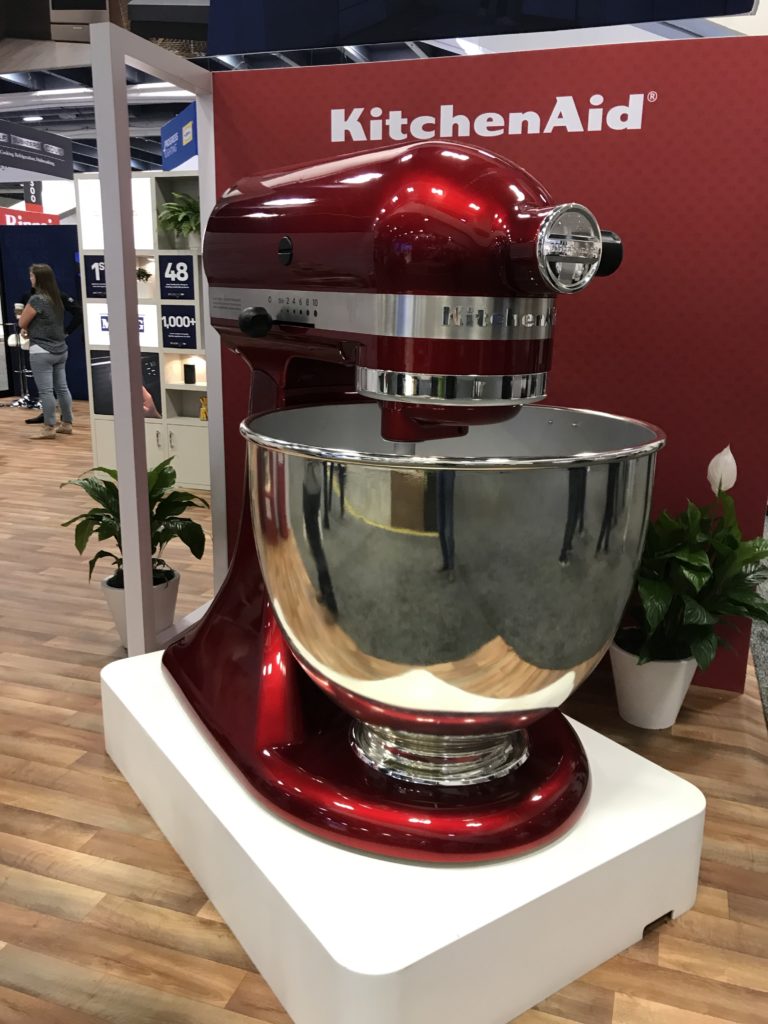 Job Protection
The next thing to catch my eye were these job protection products. Successful builders and remodelers know that nothing exemplifies professionalism more than showing respect for the clients existing property. At HPS we do this by installing a heavy layer of protection to any area of the home that might be in the path of the work. Included in this manufacturers line-up was a waterproof, dust-catching protective floor mat. We have already been using the foam corner protectors and they are great. I like them because they install quickly and are tough and reusable. Use these during your next bath or kitchen remodel to both improve your image and save yourself a lot of damage repair expense at the end of the project.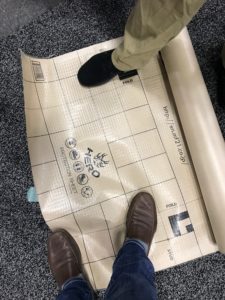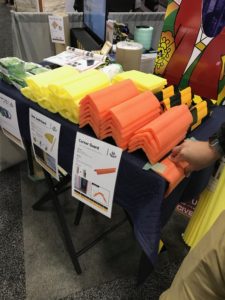 Dog Products
The PCBC show did not leave out Man's best friend. For those of you contemplating a serious renovation, you might consider adding this dog-washing station to your wish list. It is available on Amazon here. It is free standing and comes ready to be plumbed into your home with your choice of stainless sprayers and a loading ramp for easy in and out. These look great if not a little hospital-like. I would use them in a garage or outside area or even inside if the area is water-proofed properly and has a floor drain.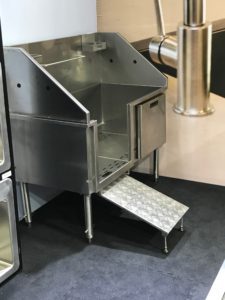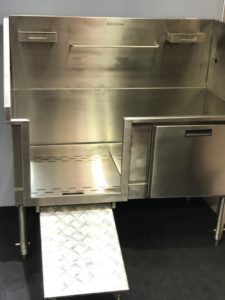 Modular Plumbing
Modular concepts are becoming more mainstream with production builders. Here is a modular lavatory system that bolts between wall studs on a standard stud layout. The module holds are the mountings and piping for attaching choice of faucets and bowls. Currently only offered for commercial applications, I can see this moving into the spec or manufactured home arena next. A neat idea for humans needing to wash up.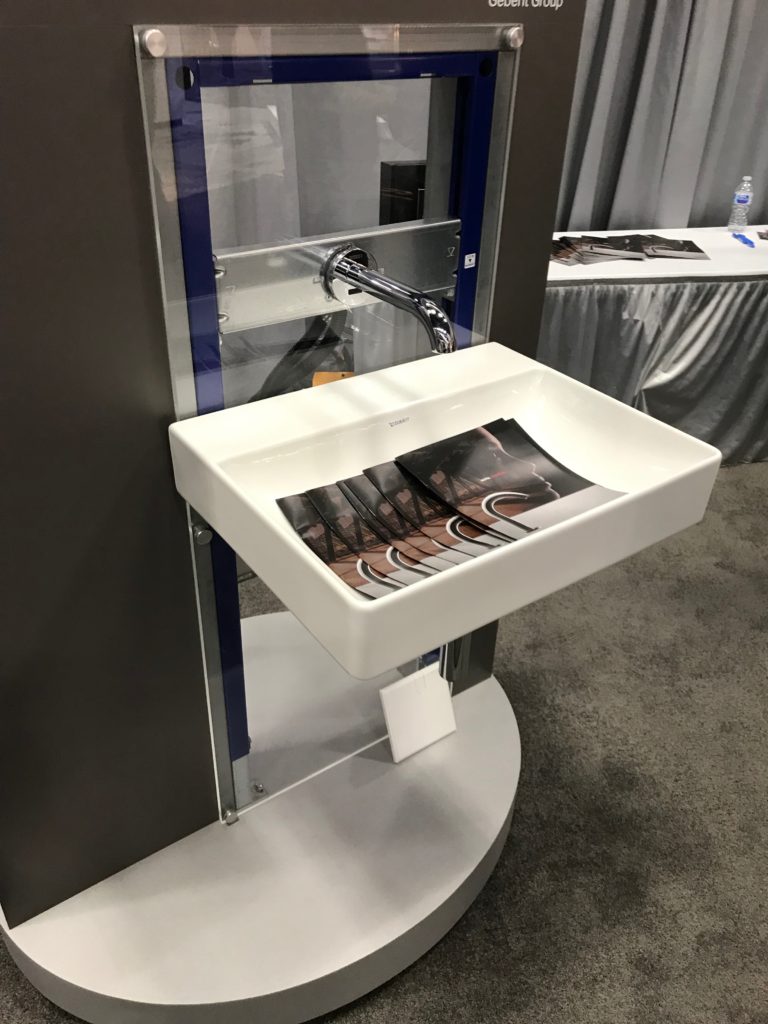 Schluter Systems
Schluter innovation continues to kick butt in the industry with some of the best systems for waterproofing showers. They also make the best base materials for stone and tile systems, including edge trims and anti-crack mats with integral floor heating. These systems have become extremely popular for curb-less shower systems. I installed two in my home. One in the master bath and the other for my moms bathroom shower. You can order a full range of Schluter products at Amazon.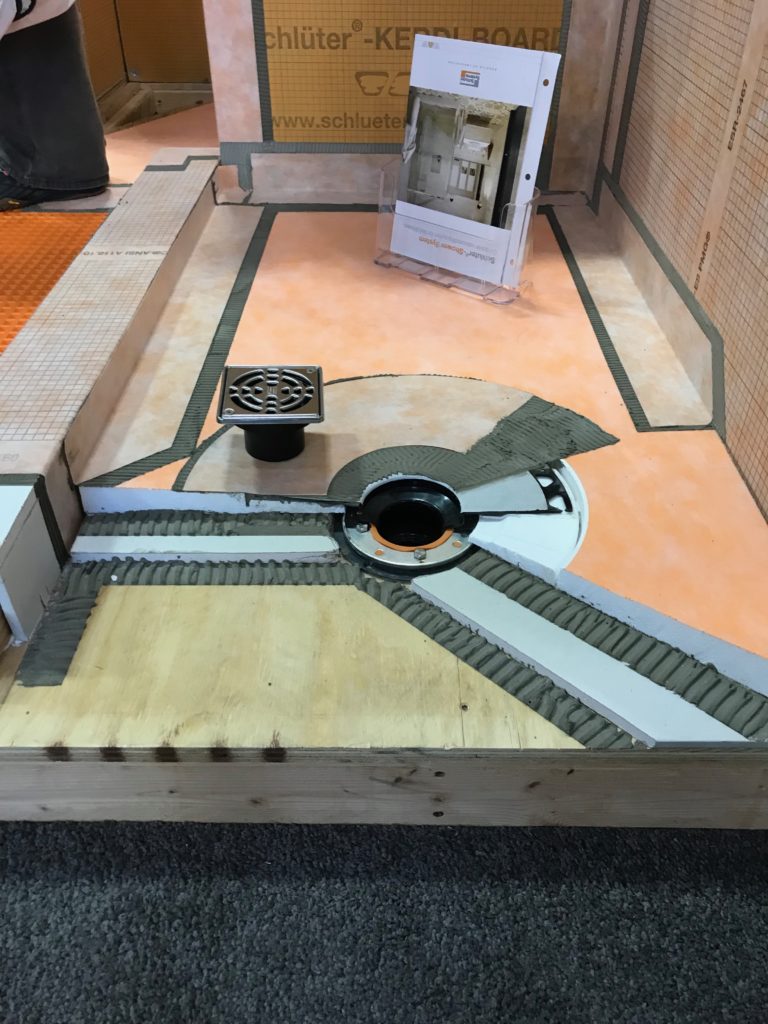 Mailbox
One of my favorite new devices is this secure mail and parcel system designed for the "delivered" world we are heading into. This mailbox on steroids is built into the wall fitting neatly between the studs. The outside is accessible via a code to drop off parcels. While the homeowner has access from inside the home. This mailbox is secure. If you own a home and want one, contact me through this website I can arrange the manufacturer to provide one to you.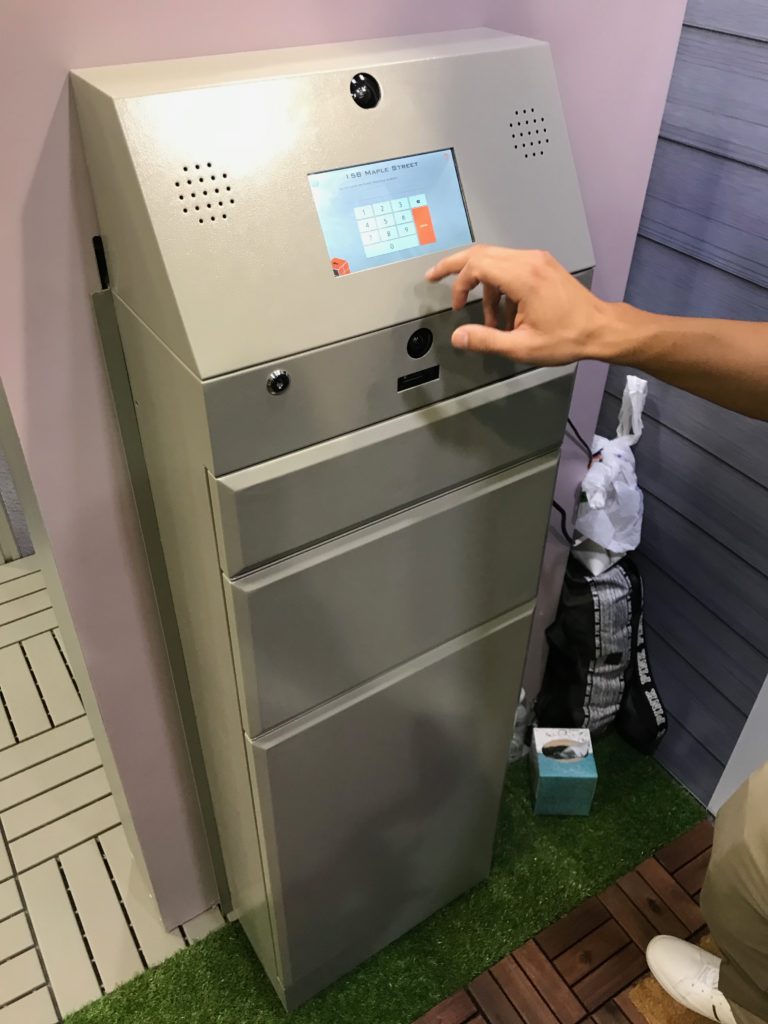 Outdoor Kitchens
At the show I found this new line of outdoor kitchen cabinets that are made for the outdoors. All stainless steel, including the hinges. For folks living on the coast, this company will even make these for you out of the fantastic 316 marine grade stainless. Unfortunately the makers of the cabinet drawer slides do not offer them in 316 stainless steel just yet. Too bad as there is definitely a market for them, especially in marine environments. If you are contemplating a new outdoor kitchen be sure to read my post on "outdoor kitchen mistakes to avoid."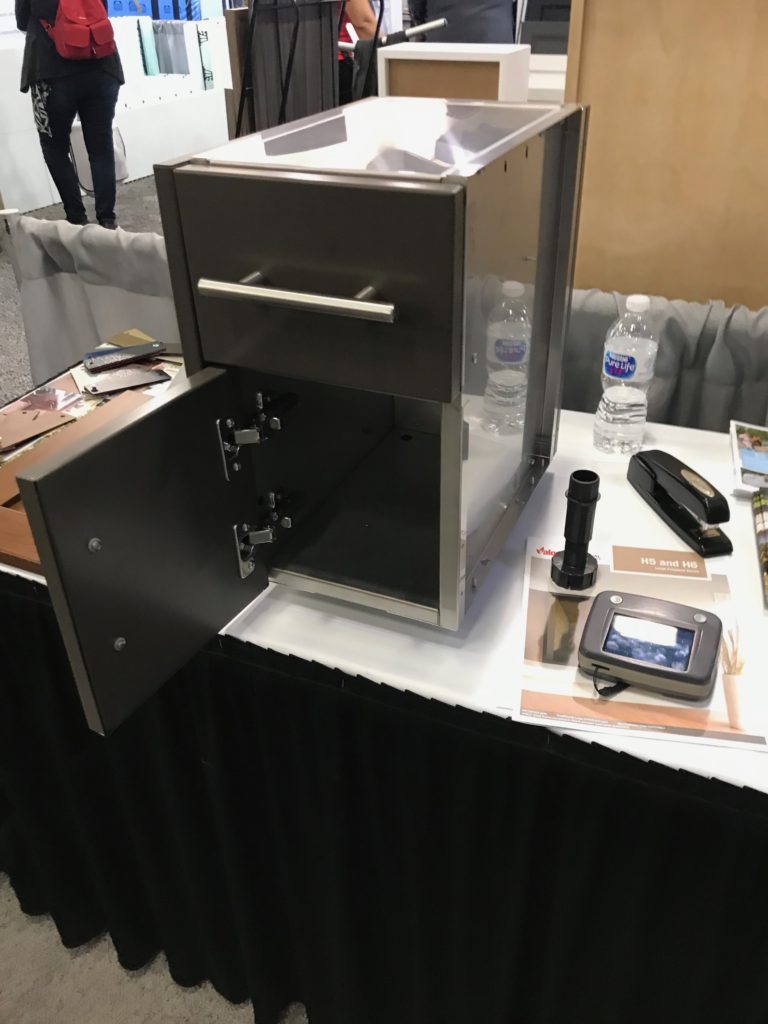 Summary
That about wraps up the cool building products for 2019 that were present at the PCBC show. It's good to see that the industry continues to innovate and put out useful new products.