Moen thinks better lighting makes a better disposer… I agree!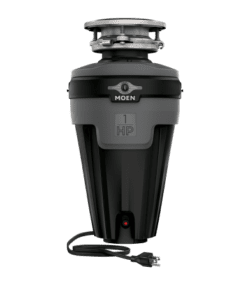 Every now and then someone comes up with an idea that is so cool you wonder if all the prior product engineers were just sleeping at their jobs? This idea did not come from a kitchen designer or an architect or even a clever custom builder. The innovation came from some design genius at plumbing fixture manufacturer Moen.
Where all homes look the same
At HPS Palo Alto we have a company joke that goes: "No matter how different homes appear from the street, they all look the same under the sink." Well thanks to Moen, that's not true anymore. Now every homeowner can see what's really going on under there.
The great innovation for this new disposal has nothing to do with improving the process of grinding garbage in your sink. The innovation is the addition of light. Lights on the lower motor unit, inside the cabinet… under the sink.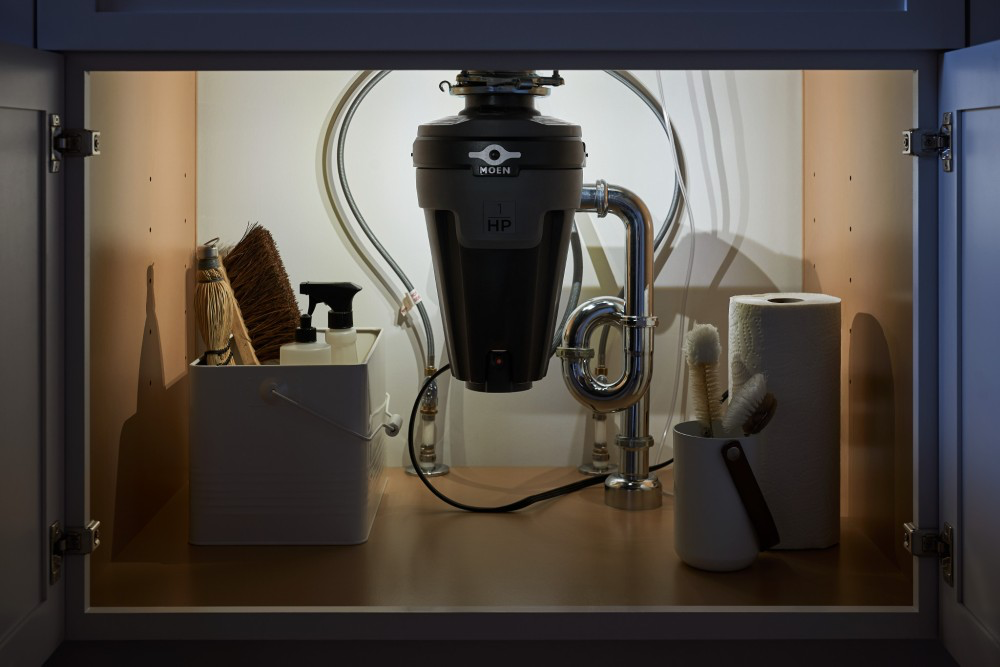 Shedding light on a bad situation
So what's the big deal with that? The big deal is that this new product illuminates an area that in most households is quite frankly a total wasteland. The under-sink cabinet is normally a dark, possibly smelly and damp area, stuffed with unused cleansers, old rubber gloves and an open box of rusting SOS pads. Moen is shedding light on a shabby and neglected area of most homes. I don't think better lighting makes a better disposer, but hopefully it will lead to taking better care of under-sink areas.
If you've read the Home Preservation Manual's section on disposals, you know that I am not a big fan of the way most of them have been marketed. What I love about this one is the product is less about the grinding and more about the light. How it took so long for anyone to come up with this one is a mystery… but I'm glad it happened.
If you want to clean something up…shed some light on it. Thank you Moen! Now could you also make one for my crawlspace?
EX Series 1HP Moen Illuminated Garbage Disposal:
Motion sensing technology activates 6 LED lights when cabinet door is opened
1 horsepower VORTEX™ motor has professional grade grinding power to tackle the toughest kitchen scraps
Universal Xpress Mount™ fits Moen and most existing 3-bolt mounting assemblies, including InSinkErator® brand*
High speed 2800 RPM VORTEX™ permanent magnet motor reduces jamming
SoundSHIELD™provides sound deadening insulation
10-year limited warranty with in-home service
Compact design is lighter weight and frees up valuable (and visible) space under the sink
Continuous feed technology with stainless steel grind components
Compatible with properly sized septic tanks
Not only does better lighting make a better disposer, it will make you a better homeowner. Order one here: