American Honda Recalls Portable Generators Due to Fire and Burn Hazards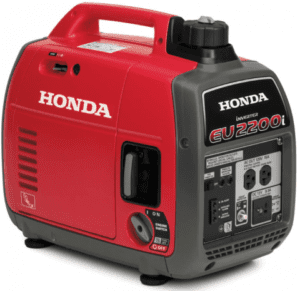 Hazard:
The portable generator can leak gasoline from the fuel valve, posing fire and burn hazards.
Remedy:
Repair
Recall Date:
March 20, 2019
This recall involves Honda EU2200i, EU2200i Companion and EB2200i portable generators. The recalled portable generators were sold with a red or Camo cover. The names "HONDA" and the generator model name are printed on the control panel. The serial number is located on a lower corner of one of the side panels of the generator. The following model numbers and serial number ranges are being recalled:
EB2200iTA

EAJT-1000001

EAJT-1005474

EU2200iTA

EU2200iTA1

EU2200iTA2

EAMT-1000001

EAMT-1260796
Remedy:
Consumers should immediately stop using the recalled generators and contact a local authorized Honda Power Equipment service dealer to schedule a free repair. Honda is contacting all known purchasers directly. Incidents/Injuries: Honda has received 19 reports of fuel leaking from the fuel valve. No injuries have been reported.
Sold At:
Authorized Honda Power Equipment Dealers and The Home Depot and other home improvement stores nationwide and online from February 2018 through February 2019 for about $1,100 to $1,300.
Manufacturer(s):
Thai Honda, of Thailand Importer(s): American Honda Motor Company Inc., of Torrance, Calif. Manufactured In: Thailand Recall number: 19-088
Consumer Contact:
American Honda toll-free at 888-888-3139 from 8:30 a.m. to 7 p.m. ET Monday through Friday or online at https://powerequipment.honda.com/ and click on "Recalls and Updates" at the bottom of the page for more information.
Recommendations:
I just learned that I have one of these recall units. My generator got me through a terrible six day power outage without a single glitch and with no sign of the recall problem. Still, I'm taking it in to the local Honda place for a fix.
I've recommended these Honda units in the past and will continue to do so. These are great little generators. The small size, quiet operation and portability make them a great addition to any emergency back up plan.